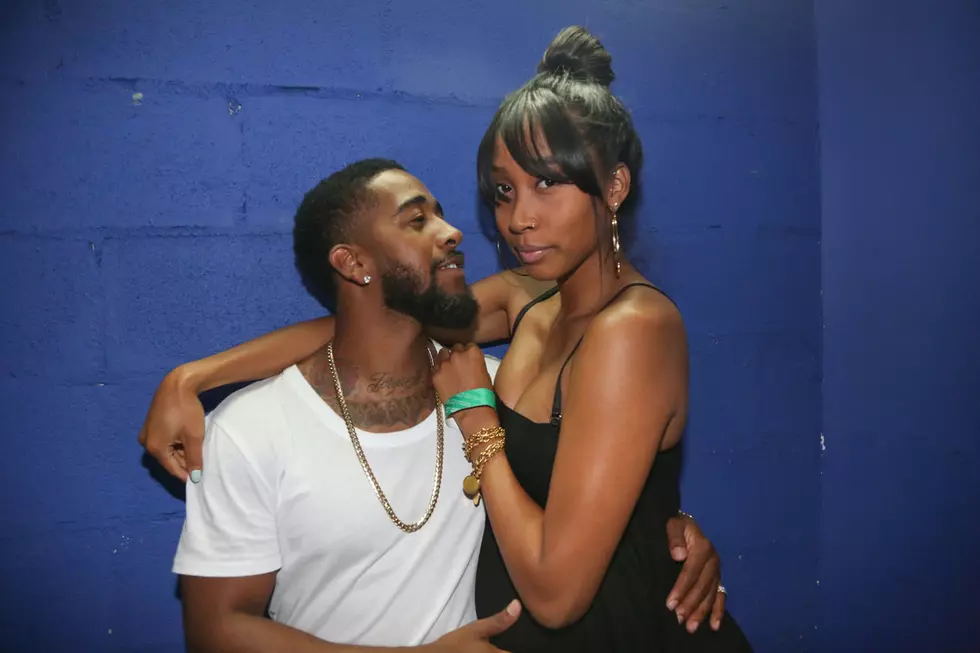 Omarion And Apryl Jones Call It Quits: 'I Am Rebuilding Some Things Inside Myself'
Johnny Nunez, Getty Images
Love & Hip-Hop stars Omarion and Apryl Jones have publicly confirmed their break up via social media. While the cause of their split is still unclear, it comes as a great surprise that the two decided to end the relationship. Just three weeks ago Omarion thanked Jones for his children and all that she does, and they just had a daughter four months ago. But Jones confirmed that things are now over.
"Single… the end…" Jones simply tweeted.
Fans of the couple were in an uproar in response to the tweet. Omarion took to Instagram to post a more elaborate confirmation.
"The beautiful and talented mother of my children for whom I hold the highest regard and respect, Apryl Jones, and I have mutually decided to end our relationship. We continue to love and support one another and still share a common goal to remain friends while being great parents to our children."
"She put put up with my Krazy," he wrote in the caption. "Now we have crazy kids. Thank you for giving me the two best gifts ever! A'mei & Megaa. They changed me forever! & Maybe I don't express my gratitude enough. I am rebuilding some things inside myself. With all that goes on in my world, I can depend on you. Because you're solid."
The now former couple share two children, son Megaa Omari Grandberry, 1, and daughter A'mei Kazuko Granberry, 4mos.
View Omarion's break up Instagram post above this article, as well as pictures of them with their children below.
20 Rappers & Singers Social Media Loves To hate