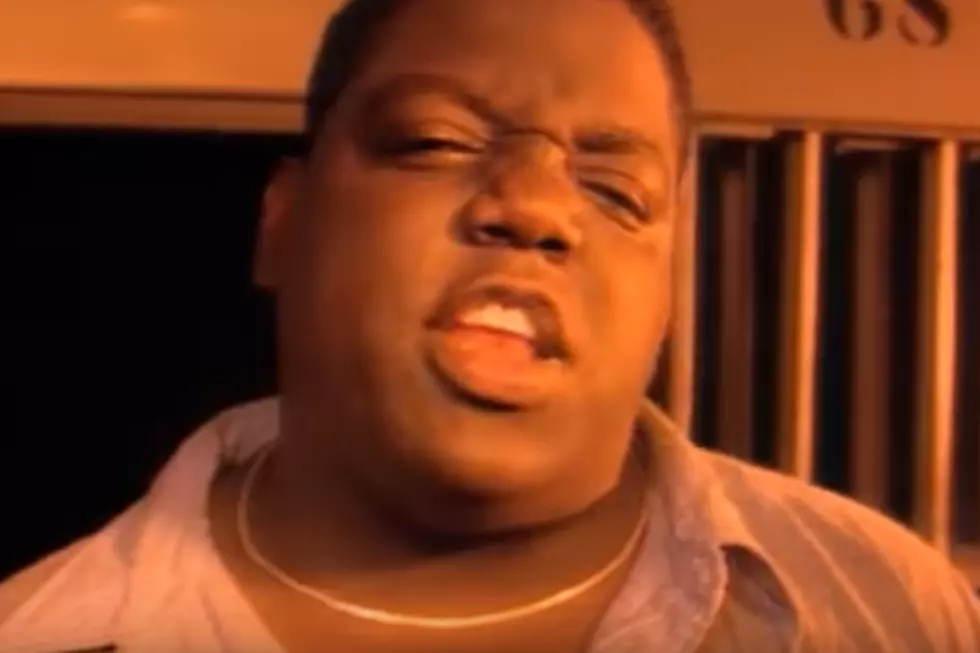 Notorious B.I.G. To Be Honored at Brooklyn Art Show On 20th Anniversary of His Death
YouTube
Believe it or not, this Thursday (March 9) marks the 20th anniversary of The Notorious B.I.G.'s death, and two artists are throwing a three-day art show in his honor.
Naoufal Alaoui and Scott Zimmerman — the men who also crafted the famed mural of Biggie on Brooklyn's Bedford Avenue and Quincy Street — will hold the event at the Bishop Gallery at 916 Bedford Ave. The show will also be hosted by Spread Art NYC, and it'll begin on Thursday, March 9 and conclude on Sunday, March 11.
Additionally, other local artists will be showing pieces at the event, and there will also be a documentary shown titled Bedford and Quincy. Reportedly, the doc will show Biggie spending time in that Bed-Stuy neighborhood before he became famous.
"The mural, the show, everything is about wanting to thank Biggie for his legacy," said Aloui. "We want to keep it positive and make it like he never died. We want people to see what he was about, way before anything, before he got famous. We want to show how Biggie is Brooklyn and how Brooklyn is Biggie."
The co-owner of Bishop Gallery, Stevenson Dunn Jr., agreed with that statement and said he was thrilled to be hosting an event for such a prominent figure.
"As two young men born and raised here in Bed-Stuy, Biggie is a legend to say the least," he said. "To be able to not only do things on your own but support other efforts of groups like Spread Art NYC, it's a par for the course."
The 25 Greatest Rap Albums of 1996