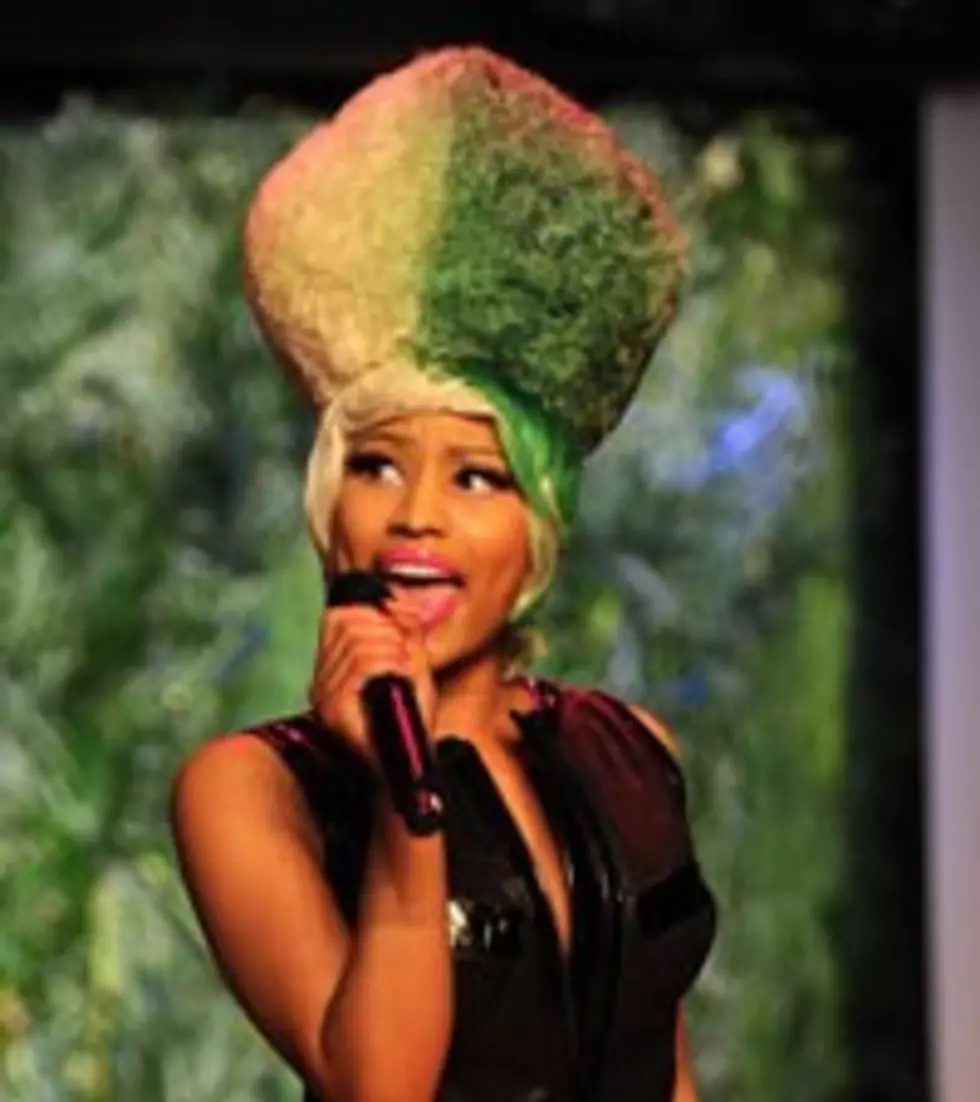 Nicki Minaj Fires Back at Lil Kim on 'Tragedy' Diss Track
Getty Images
Looks like the beef between Nicki Minaj and Lil Kim won't be coming to an end any time soon after Young Money's leading lady released a new diss track on Saturday (April 2), which takes aim at the Queen Bee.
A snippet of a track titled 'Tragedy" began circulating the Internet after it premiered on Funkmaster Flex's website, inflexwetrust.com. Though it's unfinished, the song clearly showcases Nicki taking direct aim at Kim, unlike the subliminal shots heard on 'Roman's Revenge.'
Minaj's lyrics include, "Eh yo, Pink Friday, Eminem, '8 Mile'/ It must hurt to sell your album off PayPal/ 'Specially when you in the game, 15 to 20/ You was hot when Shaq teamed up with Penny/ Man, you was Magic/ I mean look at you now, h-e, you're just tragic/ You a tragedy, you a parody/ Last name Ann, first name Raggedy/ These goofy b----es is stupidity personified..."
'Tradegy,' which was produced by Hit-Boy -- he's crafted hits for the likes of Kanye West ('Christmas in Harlem'), Eminem and Lil Wayne ('Drop the World') and Mary J. Blige ('Stronger') -- will eventually go by another name and is rumored to appear on Wayne's 'Tha Carter IV' album, set for release May 16.
On Friday (April 1), in what could have been an April Fools joke, a source close to Lil Kim reportedly revealed she and Nicki Minaj would put an end to their tiff during the Chicago leg of the I Am Still Music tour.
Listen to Nicki Minaj's 'Tragedy'
Download Nicki Minaj Songs | Buy Nicki Minaj Albums