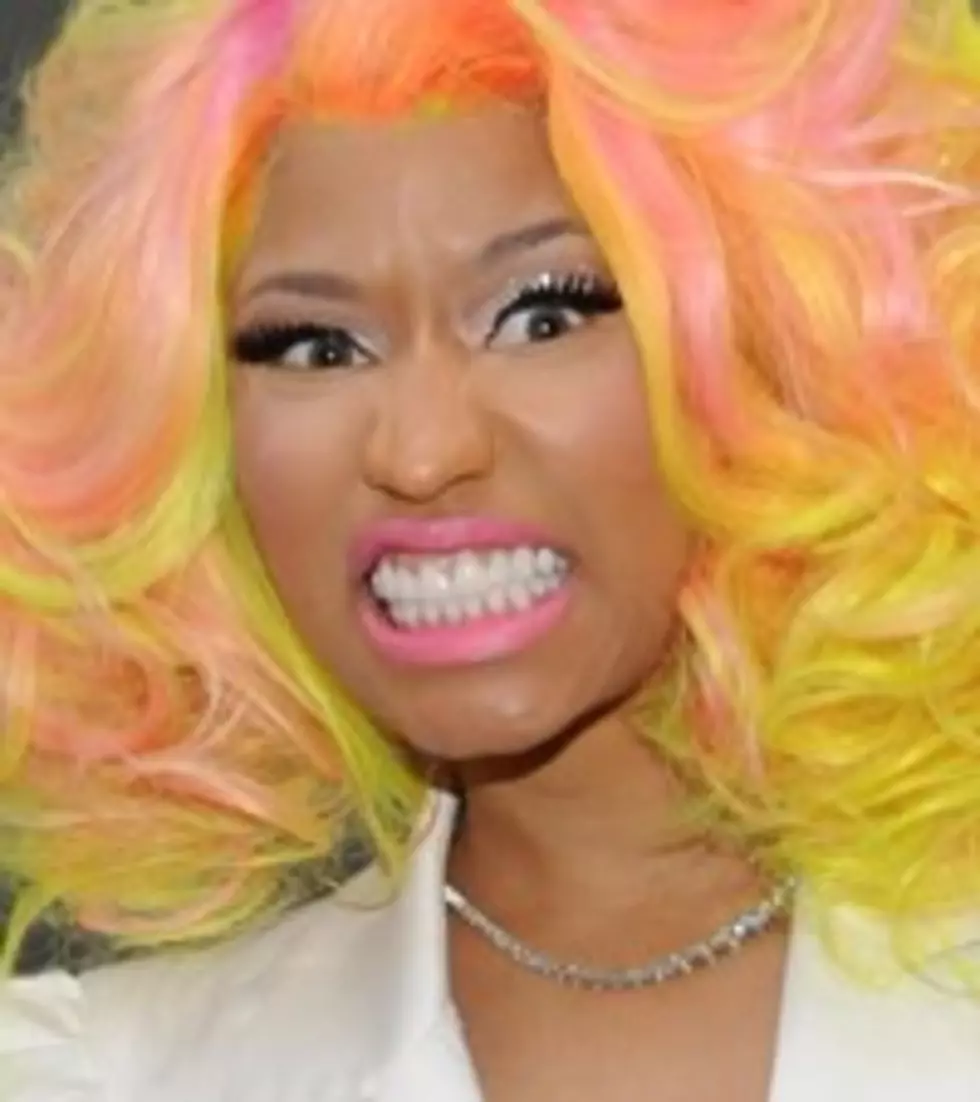 Nicki Minaj Named New 'American Idol' Judge, Joins Mariah Carey
Getty Images
NEW YORK (AP) - The "American Idol" judges' panel is now complete with the naming of singer-rapper Nicki Minaj and country crooner Keith Urban.
The Fox network officially tapped the pair with an announcement Sunday, confirming rumors surrounding them both just hours before the first round of auditions for next season was due to begin in New York.
Minaj is getting $12 million for a one-year deal on the hit Fox singing series, a person in the music industry with knowledge of the deal told The Associated Press on Sunday. The person spoke on condition of anonymity because they were not authorized to publicly discuss the deal.
A representative for Urban wouldn't disclose the singer's compensation for "Idol."
The announcement also settled the status of Randy Jackson. He will stay put as the sole remaining original "Idol" judge, scotching rumors he might assume a different role on the popular talent competition.
This trio will join pop star Mariah Carey at a judges' panel now expanded to four members from its previous three. The AP reported in July that Carey is receiving just shy of $18 million for a one-year contract with a renewal option.
Arriving at Jazz at Lincoln Center, where the auditions would take place, Urban hailed "Idol" for its "great history of producing real stars."
As an "Idol" judge, he said he plans to be "authentic" but not cruel.
"I did similar shows when I was very young in Australia," he recalled, "and I was sort of crucified by one judge. So I don't know that I'll ever be THAT guy."
Minaj said during the auditions she'll be looking for "a superstar," which, she explained, is "something that can't be defined in words."
Jackson called this pair of hires a "fresh, fresh, fresh 'Idol' one-two!"
Minaj, he said, "brings a whole other cool vibe we've never had on the show, and Keith Urban? My God, he's unbelievably talented!"
When Carey was asked whether she had eagerly awaited news of who would join her as judges, she cracked that, no, she hadn't, "because all I really care about is me," but quickly added, "Only kidding."
Turning serious, she said she didn't know what kind of judge she would be.
"Am I the mean one? Am I the nice one? ... It's not about me, me, me, it's about them (the contestants) and what I can bring to them to help guide them in the right direction," said Carey.
Ryan Seacrest will remain as host when the show returns for its 12th season in January.
"Last night," he said, "we had a chance to really get together for the first time as a group. Everybody made a toast and talked about how special it was that they were here, and why they were here. So we're off to a good start."
Seacrest took note of "the serious and obvious diversity on this panel," adding, "You can see just by the panel the kind of power the show has."
The makeup of the panel has been in flux since Steven Tyler and Jennifer Lopez announced their exits in July. Carey signed on later that month.
"I am thrilled about this year's judges panel," said Mike Darnell, Fox president of Alternative Entertainment. "With an unparalleled star like Mariah, fan-favorite Randy, chart-toppers like Nicki and Keith and our incomparable host Ryan, we've put together one of the most exciting judging panels around."
"Idol" is looking for its famous new faces to supercharge a show that remains a ratings leader but has seen its viewership and pop-culture clout erode in recent seasons in an increasingly crowded talent show field. Besides Fox sibling "The X Factor," which recently added Britney Spears and Demi Lovato as judges, there's NBC's "The Voice," which boasts Christina Aguilera among its big names.
Minaj, 29, is known for her colorful hairstyles, wardrobe and antics. A native of Trinidad who grew up in New York, she has scored with hits like "Starships," ''Turn Me On," and "Super Bass," her seventh single, which has sold more than 4 million copies.
She is the first female solo artist to have seven singles simultaneously on the Billboard Hot 100 chart. She released her second studio album, "Pink Friday: Roman Reloaded," in April, and since then it has sold 1 million copies worldwide.
The 44-year-old Urban has four Grammy Awards and 14 No. 1 hits, and was named Male Vocal Artist of the Year three times, as well as Entertainer of the Year, by the Country Music Association. His latest CD, "Get Closer," has produced three consecutive No. 1 singles.
The New Zealand native is married to Australia-born film star Nicole Kidman.
"American Idol" ended the 2011-12 season as the leading entertainment show and No. 2 overall, just behind NBC's top-rated "Sunday Night Football."
But the show aired its least-watched finale ever and the advertiser-favored young adult audience has been steadily shrinking. The show's cachet hasn't been helped by a run of champions who have failed to achieve the career sizzle of past competitors Jennifer Hudson, Carrie Underwood or Kelly Clarkson.
Copyright 2012 The Associated Press. The information contained in the AP news report may not be published, broadcast, rewritten or otherwise distributed without the prior written authority of The Associated Press. Active hyperlinks have been inserted by AOL.


Watch "Game Changer in Entertainment: Nicki Minaj"
#fivemin-widget-blogsmith-image-594960{display:none;} .cke_show_borders #fivemin-widget-blogsmith-image-594960, #postcontentcontainer #fivemin-widget-blogsmith-image-594960{width:476px;height:357px;display:block;}

try{document.getElementById("fivemin-widget-blogsmith-image-594960").style.display="none";}catch(e){}
See Photos of Nicki Minaj's Fashion Evolution
%VIRTUAL-MultiGallery-141082|149066|158834%