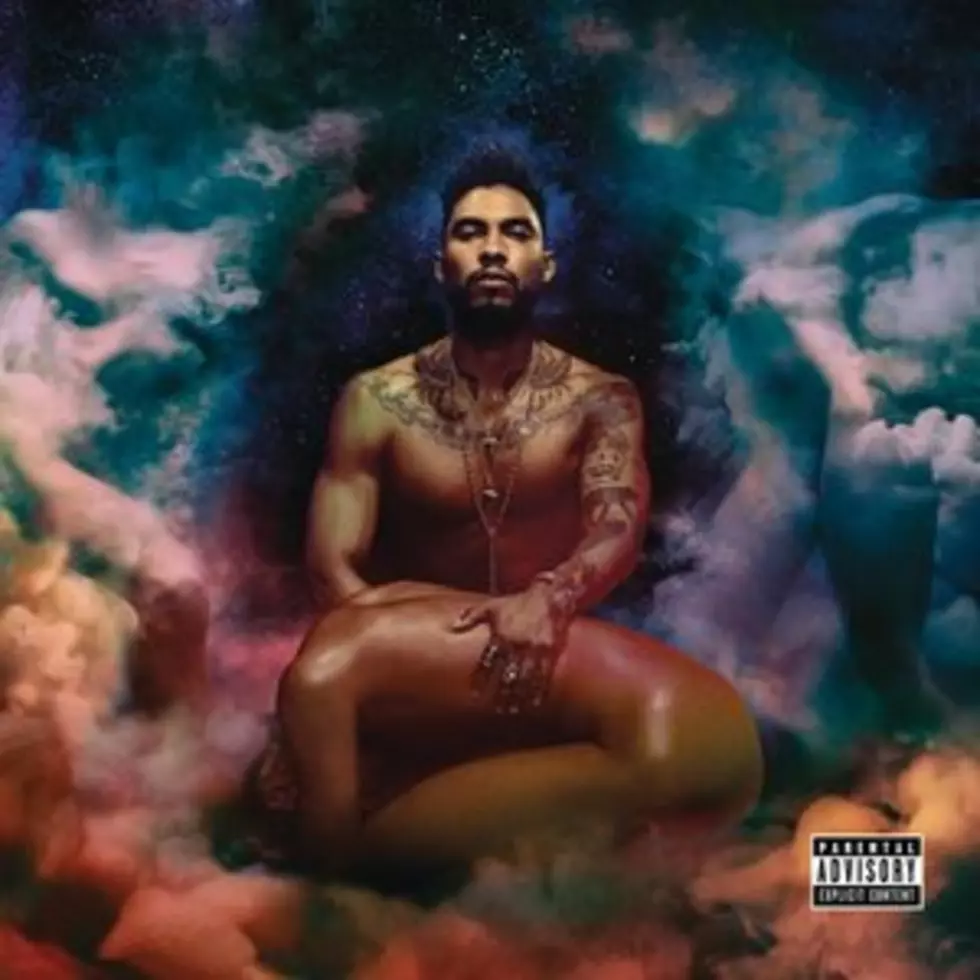 Miguel Releases New Songs 'Face the Sun,' 'Flesh' & '…Goingtohell'
RCA
The road to the release of Miguel's upcoming album, WILDHEART, is coming to an end. We've already heard a number of tracks including "Coffee," "NWA" and "Hollywood Dreams," and now, he's debuting three more songs.
As previously reported, Lenny Kravitz will be joining Miguel on the mic for "face the sun," which will be the LP's closing song. The droning guitar-driven track, most likely played by Lenny, serves as the foundation for Miguel's romantic lyrics, which are no doubt dedicated to his lady, Nazanin Mandi.
"Baby we're the same / You know my flaws / If I ever stray / You know the cause / But no matter what I do / I know, I know I belong to you," he delivers in the first verse.
"FLESH" is a perfect bump-and-grind number infused with some spacey sounds. His breathy voice croons of being obsessed with his lover's body. Not only does he surrender himself to her, but he also tells her how he likes to be pleased. "I'm a slave to your flesh," he sings.
Then "...goingtohell" has a retro funky rock vibe that sounds something Prince would release. With a steady drumbeat stirring the way, Miguel sings of having one woman turn him into a sinner.
With all of the new songs he's been sharing, we're really looking forward to hear what other tracks Miguel has up his sleeve. After listening to all three tunes, you can hop on over to iTunes here to pre-order the 16-track WILDHEART and instantly download all six of the previously released tracks.
The deluxe version of the album, which releases on June 29 via RCA Records, will also contain three bonus tracks.
Listen to Miguel's "face the sun" Feat. Lenny Kravitz
Listen to Miguel's "FLESH'
Listen to Miguel's "...goingtohell"
See Best R&B Albums of 2015 (So Far)