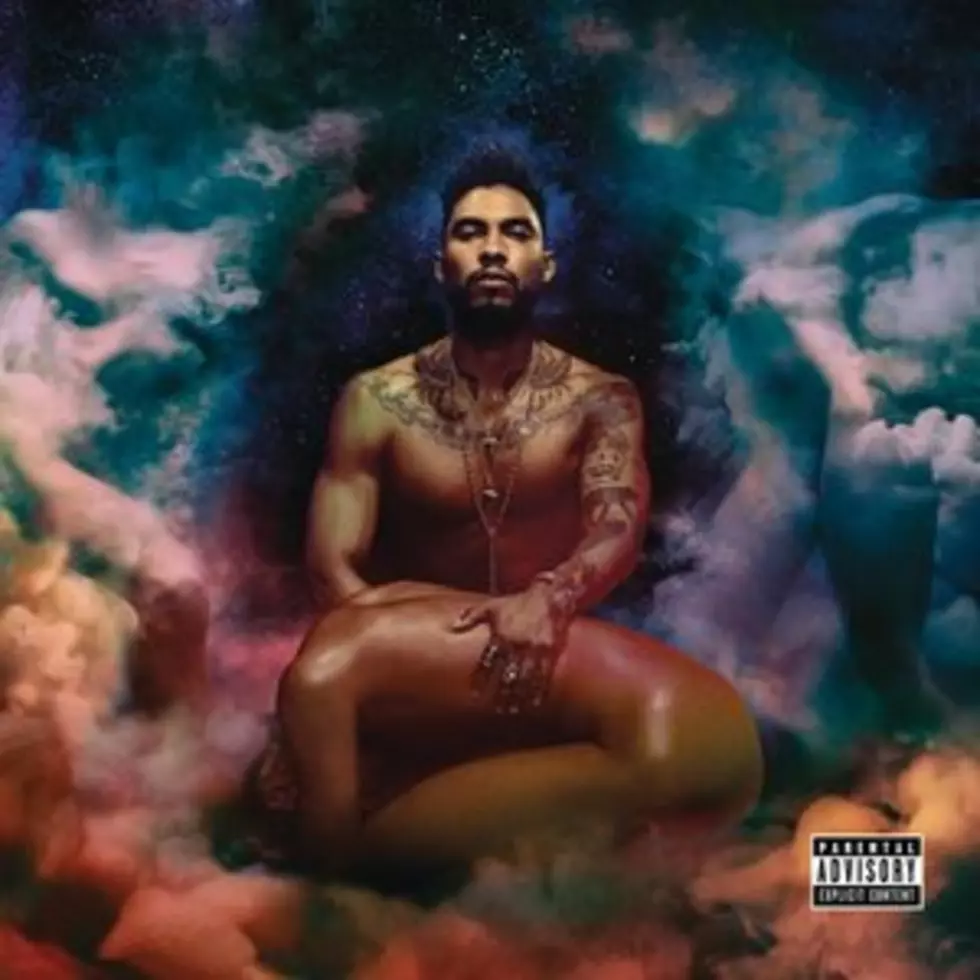 Miguel Releases 'WILDHEART' Track List, Reveals Kurupt and Lenny Kravitz Collaborations
Album cover
Miguel morphed into a R&B great after he pushed boundaries on his 2012 album, Kaleidoscope Dream. Now, he's ready to add more love-making tunes to his stout resume with his newest endeavor, WILDHEART. Today, he releases the track list for his third LP, and once again, he keeps the features to a minimum.
The Los Angeles-bred crooner elected to bring along Kurupt ("NWA") and Lenny Kravitz ("Face the Sun")  along for this smooth expedition into the land of love.  If you notice closely, Miguel also throws three previously released tracks onto this effort: "NWA," "Hollywood Dreams" and "Coffee." Recently, he gave the latter song the remix treatment by adding Wale on the track.
Take a look at the 13 songs that make up the track list below and pre-order his new album on Amazon here. WILDHEART arrives June 30.
Do you think WILDHEART will be better than his masterpiece Kaleidoscope Dream? Chime in with your thoughts in the comments below.
1. "A Beautiful Exit"
2. "Exit"
3. "The Valley"
4. "Coffee"
5. "NWA" Feat. Kurupt
6. "Waves"
7. "What's Normal Anyway"
8. "Hollywood Dreams"
9. "Destinado a Morir"
10. "…goingtohell"
11. "Flesh"
12. "Leaves"
13. "Face the Sun" Feat. Lenny Kravitz
See 20 Rappers & Singers Who Disappeared From the Spotlight