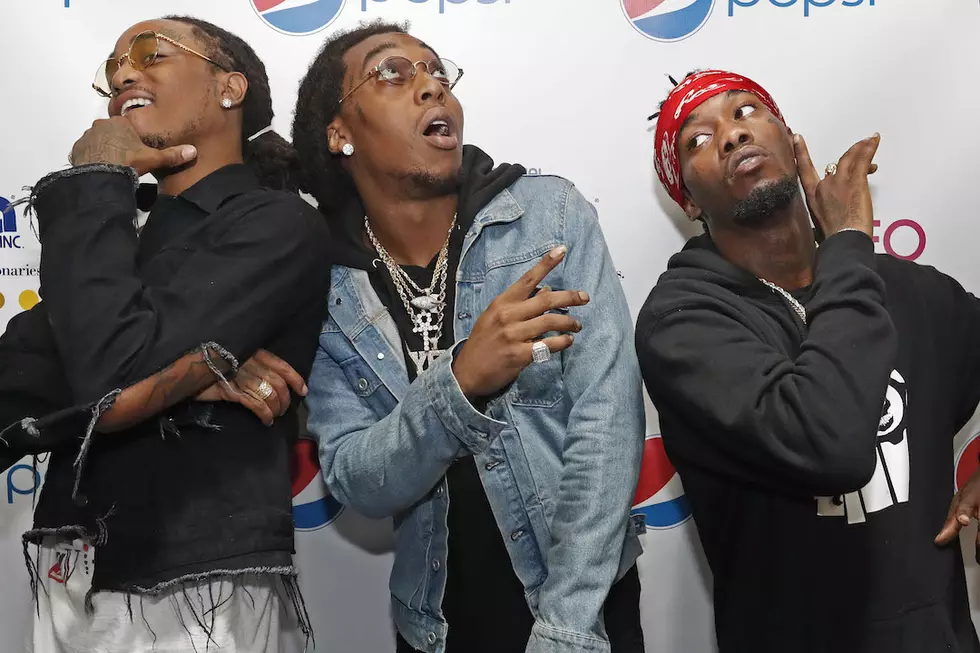 Migos Turn Up in Nigeria; Fans Go Bonkers During 'Bad and Boujee' Performance [WATCH]
Tyler Kaufman, Getty Images
Migos is getting turned up worldwide. The Atlanta trio recently traveled to Nigeria and brought the trap along with them.
While performing in Lagos, Nigeria, Migos members Quavo, Takeoff and Offset had the crowd in the palm of their hands as they perform selection of their hits. But the crow went bonkers when the trio rapped their chart-topping hit "Bad & Boujee."
"The vibe was crazy," DJ John told Pigeons and Planes. "The energy was on 10 the whole time but when 'Bad and Boujee' came on, it took it to a whole new level. To be halfway across the world and see this track do numbers like that was insane."
Currently, "Bad And Boujee" sits comfortably at No. 13 on the Billboard Rap Songs chart. It's safe to say that everyone is getting turned up to the Migos sound on a global scale.
Check out the "Bad and Boujee" video featuring Lil Uzi Vert below.
Watch Migos' "Bad and Boujee" Video Feat. Lil Uzi Vert