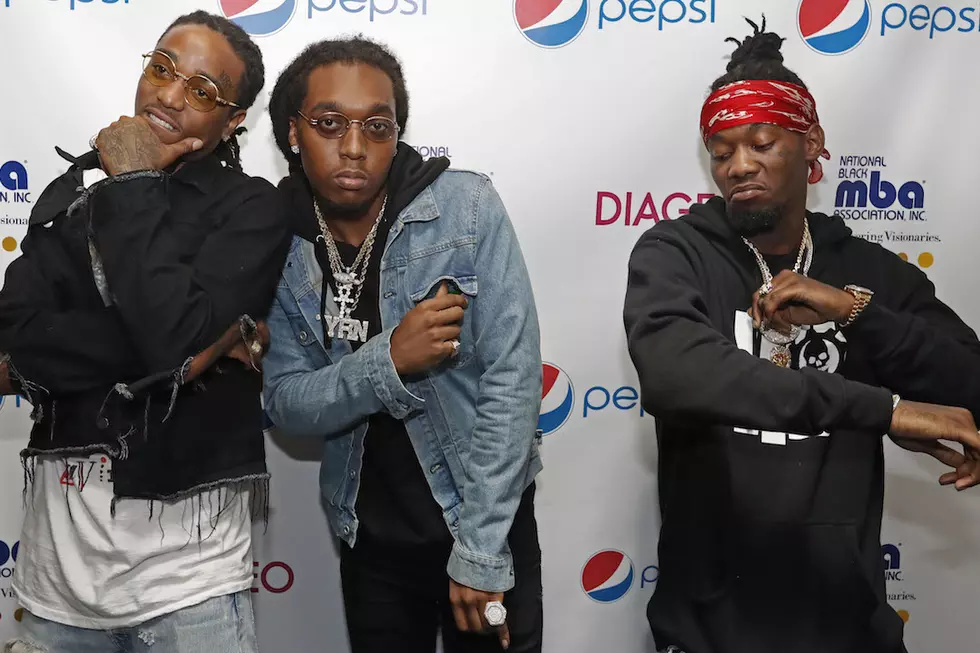 Migos Release Official Version of 'Dab of Ranch' [LISTEN]
Tyler Kaufman, Getty Images
A few months ago, Migos shared a clip of them rapping in the studio about their favorite tasty snacks. Well, now the comical moment has been turned into an official song, "Dab of Ranch," produced by DJ Durel.
The song is part of a two-track project the Atlanta group released with Spotify Sessions, the other being "T-Shirt" which was recorded during a NYC session and got a Spotify mix.
This new release is fitting, seeing as how it's just been announced that MIgos has the No. 1 album in the country with their new album, Culture. The rap trio claimed the top spot on the Billboard 200, propelled by their huge hit "Bad & Boujee." Previously, they'd hit #17 on the chart with their debut album, Young , Rich Nation back in August 2015. Billboard reports that the album's sales were driven by streaming equivalent album units accounted for 59 percent of the set's first-week total (77,000 of 131,000).
You can take a listen to "Dab of Ranch" (produced by DJ Durel) below via Spotify.
25 Striking Hip-Hop Album Covers That Will Make You Appreciate a Rapper's Creative Side