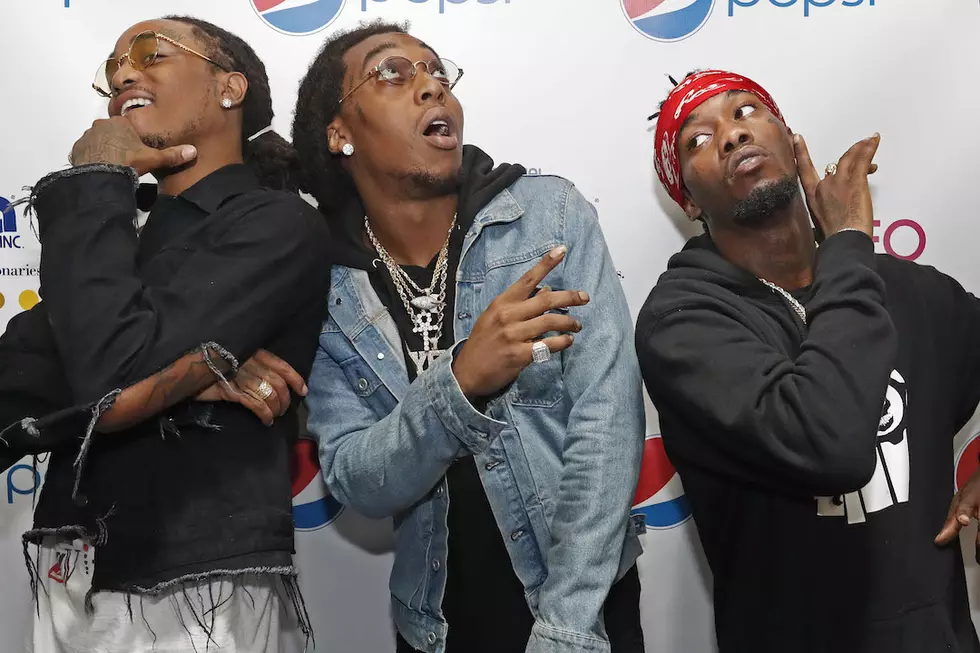 Migos Criticize Support for iLoveMakonnen Coming Out As Gay: 'This World Is Not Right'
Tyler Kaufman, Getty Images
Migos is catching a lot of flak over comments that were reportedly made in a Rolling Stone interview. Apparently, the rap trio frowned at the support iLoveMakonnen has received after recently coming out as gay. It appears Migos are confused as to how iLoveMakonnen could be a trap rapper and be gay as if they are mutually exclusive.
When asked about the support for iLoveMakonnen coming out, Offset reportedly said, "That's because the world is f---ed up" with Takeoff adding, "This world is not right."
Quavo continues, saying, "We ain't saying it's nothing wrong with the gays," then suggests that Makonnen's sexuality undermines his credibility as a rapper. "[Makonnen] first came out talking about trapping and selling Molly, doing all that... that's wack, bro."
Reactions to Migos' comments have been mixed on Twitter. Some are calling the trio's comments career-ending, while others stand by iLoveMakonnen and his right to be a gay trap rapper.
"The funniest thing about migos having a problem with makonnen rapping about trapping is they live in ATL. gay drug dealers ain't uncommon," wrote one person. Another commenter tweeted, "I support Makonnen. I don't support Migos or their corny ass album. That shit deserves negative 5 mics."
Peep the fans' reactions below.