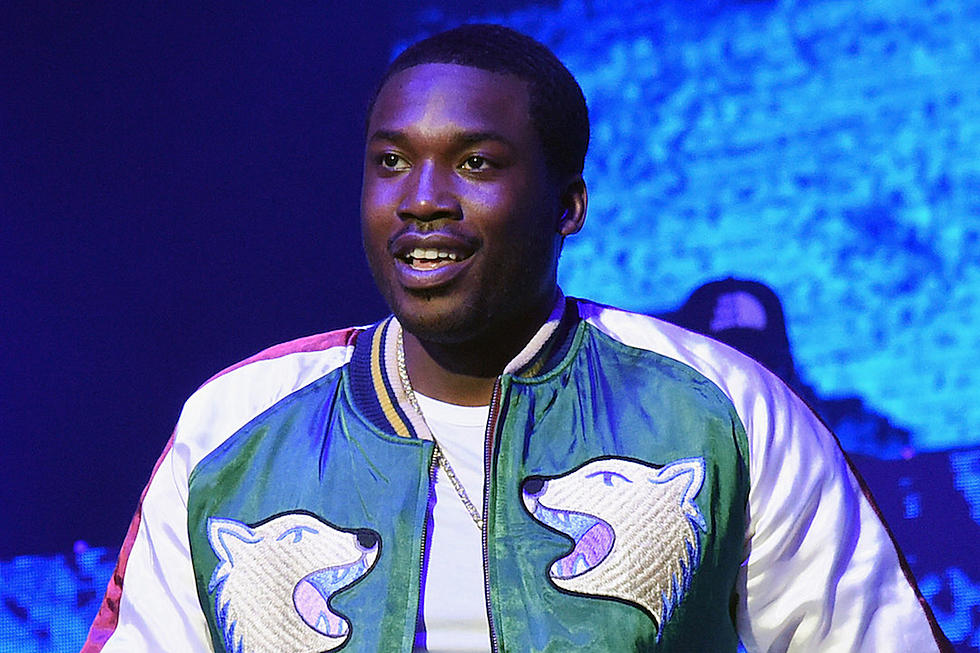 Meek Mill's Clean Version of '1942 Flows' May Feature Shots at Drake [LISTEN]
Rick Diamond, Getty Images
Meek Mill's latest album, Wins and Losses, is becoming a hit with listeners but there's something not everyone may have heard on the album.
The clean version features a few lines that didn't make it to the dirty version. On the clean edit of "1942 Flows," an extra 30 seconds have been added to the track which include an extra few bars not found on the dirty recording.
Heard around the 3:11 mark of the clean version, this alternate recording of "1942 Flows" may contain shots at Drake.
"Heard they say I talk about my Rollie too much / But them flows you be using stolen too much / 500 on my neck, they say I'm glowin' too much / Had to block that lil bitch cuz she be blowing me up / You be doing too much, you only looking for attention / Swagger jacking, jackin' n---as swag, that's extensions / Came in the culture like a vulture, now you're winnin' / But this is the beginning, double M the emblem," he raps.
Although Meek doesn't call any rappers out by name, Drake did take a shot at someone many assumed to be Meek Mill on the song "Lose You" when he rapper, "All you did was write the book on garbage-ass Rollies."
Last week, Meek discussed his feud with Drake saying he was over it but admitting he handled it the wrong way.
"I was out of control at that point, the way I was coming at everybody," he told Hot 97. "I offended a lot of people at that point… I think I could have approached things better, but it is what it is."
Worst to Best: Every 2Pac Album Ranked