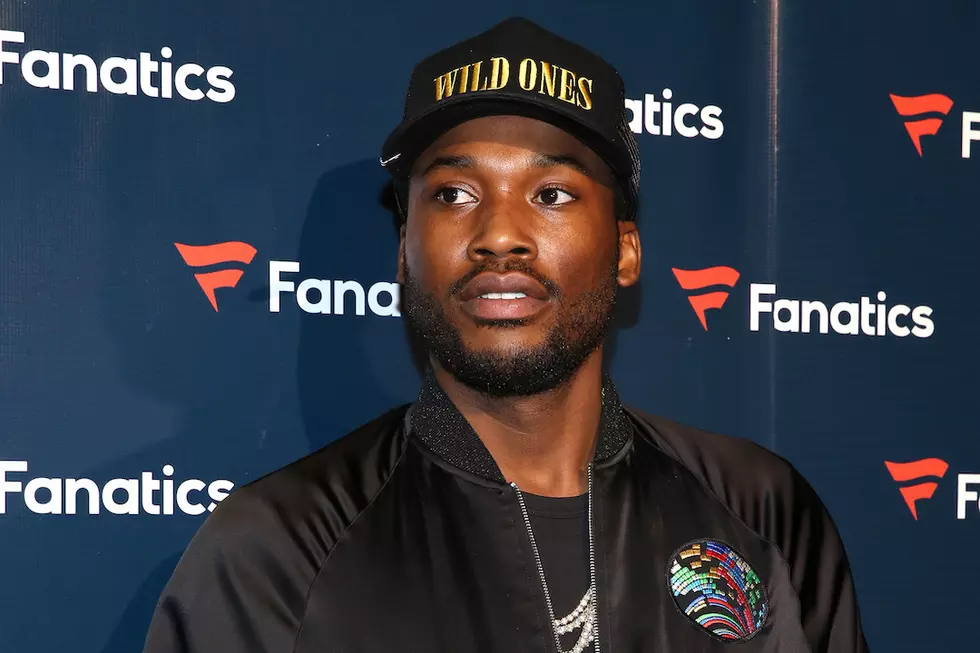 Meek Mill Pairs Up With Migos to Finally Release 'Contagious' [LISTEN]
Robin Marchant, Getty Images
An unreleased Meek Mill track popped up on the internet recently featuring Migos. The haunting "Contagious" originally dropped in 2014 before both artists reached their peak. The KeYWane-produced song features Meek and the ATL trio boasting about their riches and how collecting paper has become infectious.
"Cause that s--- contagious / These niggas outrageous / Started off buzzin' like pagers / Now I got paper / just look at these acres/ I wake up like, where is my neighbors? / Prolly in Vegas, shootin' dice at the table," Meek raps on the chorus.
Quavo adds his luxury rhymes on the second verse rapping, "Young n----, they know that QC the new Death Row / I'm in the kitchen cookin' antidote (I'm cookin' it) / Lookin' down on a f--- n---- / Cause a young n---- on a top ropes / Now everybody wanna take a picture / Now that young n----'s worth seven figures."
Offset closes out the song showing brotherly love to the Philly native. "QC is the label, we f--- with Dreamchasers / My n----s they actin' a fool, but this is not actin' / The money, it runnin' my generation," he spits.
Three years after the song first surfaced online, a lot has changed for both Meek and Migos. Both are seeing their success come to fruition. In particular, Meek just dropped a deluxe version of his Wins & Losses album featuring two new songs, "Save Me" and Left Hollywood."