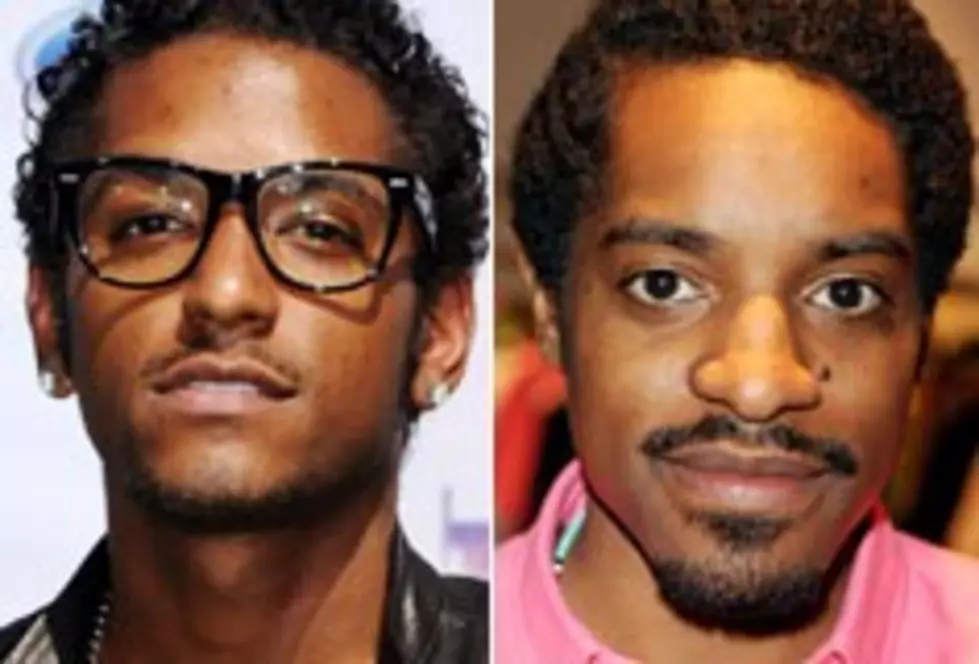 Lloyd Drops 'Dedication to My Ex' With Andre 3000
WireImage | Getty Images
An incomplete version of Lloyd's 'Dedication to My Ex' leaked back in March, and now the officially mastered, Lil Wayne and Andre 3000-featured song has hit the 'net.
Lloyd throws down a little doo wop number over Polow da Don's swinging, pseudo-throwback track, misleadingly titled 'Dedication to My Ex (Miss That),' although it sounds something a young Raphael Saadiq might sing in tribute to 2 Live Crew.
'Dedication to My Ex' begins innocently enough, with Wayne narrating soberly, "I went away for a while and she gave my love away. I really shouldn't blame her, but now that p---- is a stranger." The floodgates are then thrown open, as Lloyd gleefully launches into a bawdy dedication to his ex's genitalia, with a joyously unapologetic hook, "Your p---- done changed/ It ain't the same girl and that's a shame."
While Weezy appears only as narrator, the real contributor of note here is Andre, who drops yet another laid-back, effortlessly slick verse, eschewing the vulgarity of his counterparts, but managing to stay on topic. While Dre sidesteps and Wayne mumbles, Lloyd plows ahead with his contradictory plea, threatening, "I'm about to kill this bitch/ She gave away all my s---/ I miss that p----, my p----, that p----."
Though Polow's track sounds uncomfortably similar to Duffie's 'Mercy,' and Lloyd squeals the word 'p----' far too many times, expect this song to take the place of Cee Lo's foul-mouthed anthem 'F--- You,' a happily profane pop tune that would have riled up C. Dolores Tucker and Tipper Gore to no end.
Lloyd's 'King of Hearts,' which is almost entirely produced by Polow da Don, is in stores on Tuesday (July 5).
Listen to Lloyd's 'Dedication to My Ex' Featuring Lil Wayne & Andre 3000
Follow @theboombox on Twitter | Like the BoomBox on Facebook
Download Lloyd Songs | Buy Lloyd Albums