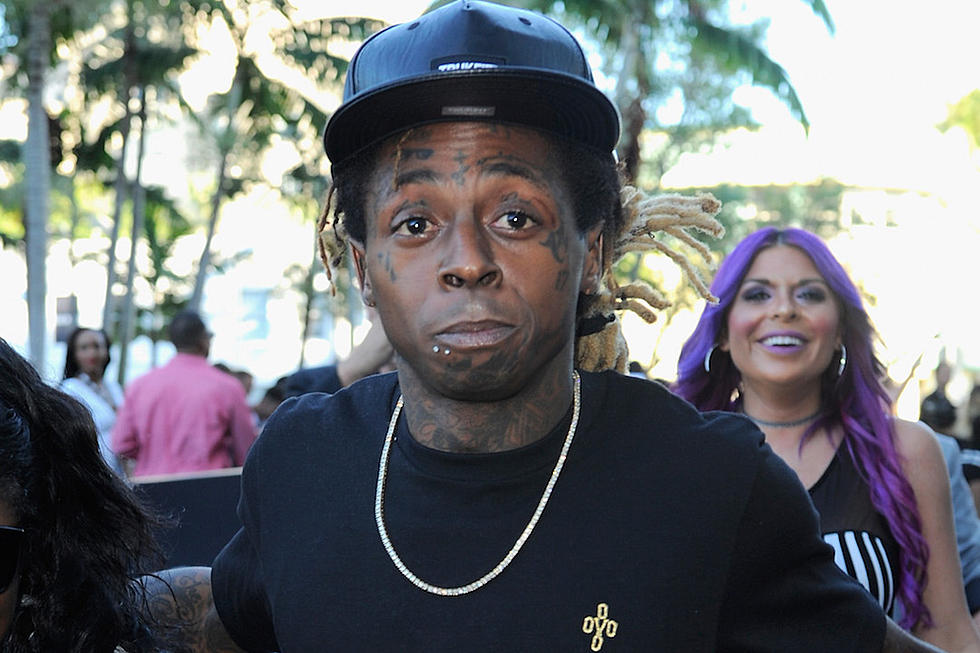 Lil Wayne's Extra Late Concert Enrages 3,000 University of Florida Students
Sergi Alexander, Getty Images
Lil Wayne angered a bunch of students at the University of Florida when he showed up incredibly late for a concert recently.
According to the Alligator, the show was supposed to end at 11:00 p.m. sharp, but Wayne didn't hit the stage until 11:26 p.m. Before he arrived, the opening acts Bas and CyHi the Prynce held things down, but the crowd of 3,000 was left waiting for an hour and a half until Weezy appeared.
"The show was supposed to close around 11, not start," said Karan Sharma, a senior at the school. "I think they treated us like sh--. They shouldn't have done that."
"I knew he'd be a little late, but I expected he'd be here at like 9 p.m." stated junior Omar Noble, who said the DJs just kept playing the same songs repeatedly until Wayne showed up. "It's not '07 anymore, but I still got love for him."
After the concert, one of the venue's staff people updated the students on Facebook and said the rapper's plane was grounded in Atlanta for bad weather, thus making him late. It was also reported that Wayne was paid $125,000 for the show.
Currently, he hasn't explained himself, nor apologized to the University of Florida students.
25 Striking Hip-Hop Album Covers That Will Make You Appreciate a Rapper's Creative Side