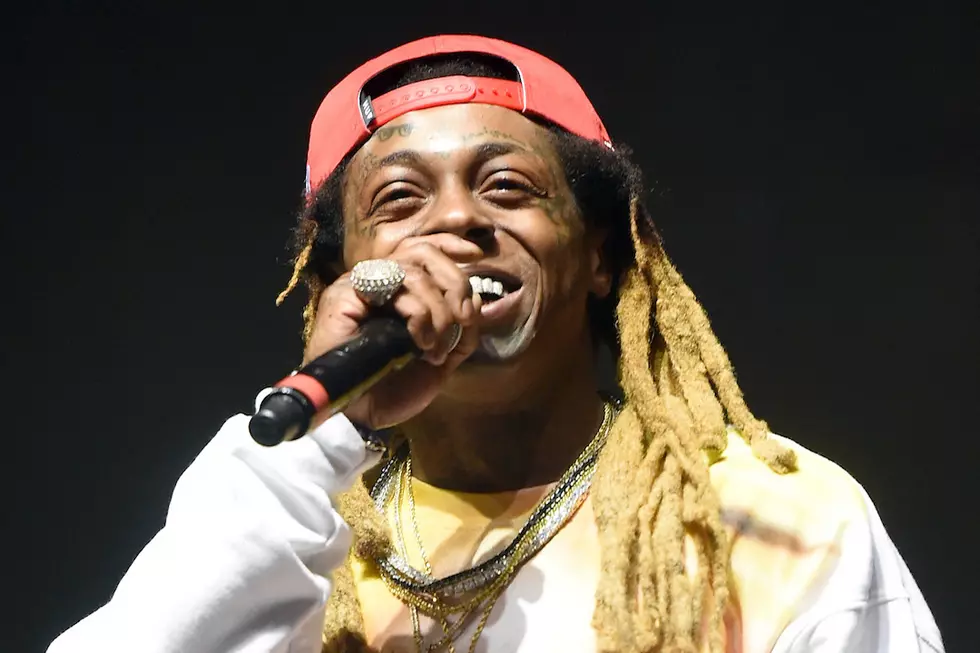 Lil Wayne Tells Concert Crowd His People Will Shoot Anyone Who Throws Items Onstage [VIDEO]
Kevin Winter, Getty Images
If you planned on heckling or getting your music to Lil Wayne by throwing it onstage at one of his concerts, you may need to rethink that plan.
TMZ reports that during Wayne's show on Saturday (April 21) at Cannabis Cup at NOS Events Center in San Bernardino, CA, Wayne abruptly stopped his show, and threatened the crowd after someone threw something on stage.
"I got New Orleans people with me and all they know how to throw back is shoot. They'll just shoot," he said during his PSA to the crowd. After given out the warning Wayne continued to perform "A Mili" and the rest of his show without incident.
Wayne has been quiet on the music scene so far this year. After numerous reports about his reconciliation with Birdman, rumor has it that his highly-anticipated Tha Carter V is finally coming out sometime this year. In the meantime, you can catch him on the road. He's performing in Lousiville, KY on May 3, Cincinnati, OH on May 4, and Dover, DE in June.
Watch Wayne's PSA to the crowd below.
Classic Hip-Hop and R&B Albums Turning 20 in 2018
Classic Hip-Hop and R&B Albums Turning 20 in 2018