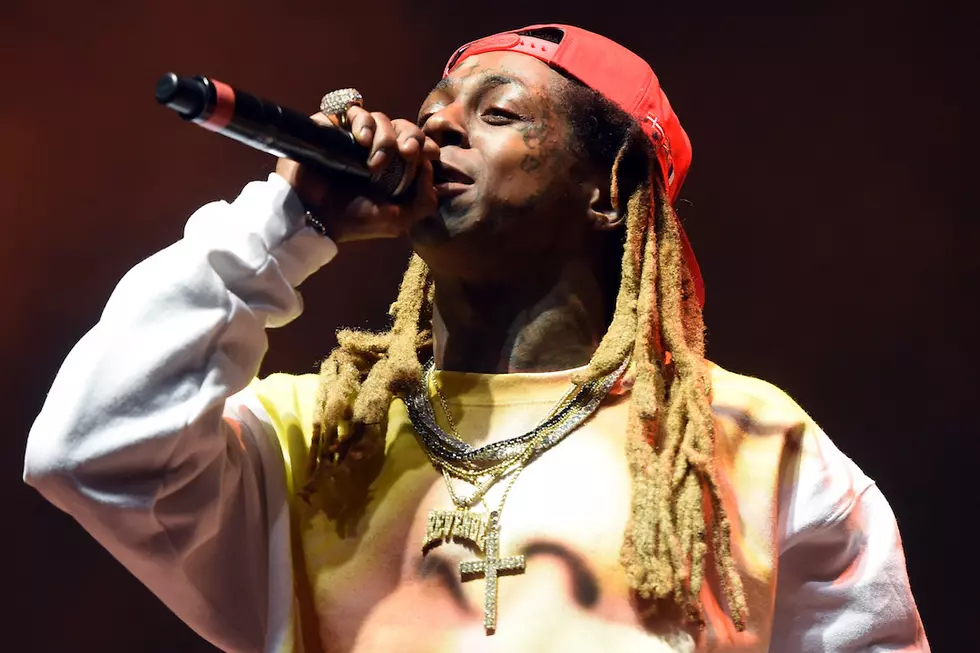 Lil Wayne Reminds Everyone 'The Funeral,' 'Carter V,' and 'Dedication 6′ Are on the Way
Kevin Winter, Getty Images
Lil Wayne continues to kick his 2017 off right—fostering major signing deals with his sports management company, Young Money Sports, and also reminding fans that he has a lot of music on the way this year as well.
The reminders of Weezy's three upcoming albums—The Funeral, Carter V and Dedication 6 were made via his Facebook page yesterday (Jan. 3). Late last year Wayne said that his Funeral project was coming during a podcast, and of course there's the never ending drama surrounding his Carter V release. As for Dedication 6, DJ Drama confirmed that was on the way back in April.
No word yet on which project Wayne will drop first but it's safe to assume something will be on the way soon, since he just dropped a new song with Wale, "Running Back," which debuted on ESPN's First Take yesterday.
Check out Wayne's album announcement below.
20 Unforgettable Mixtape Moments of the '00s