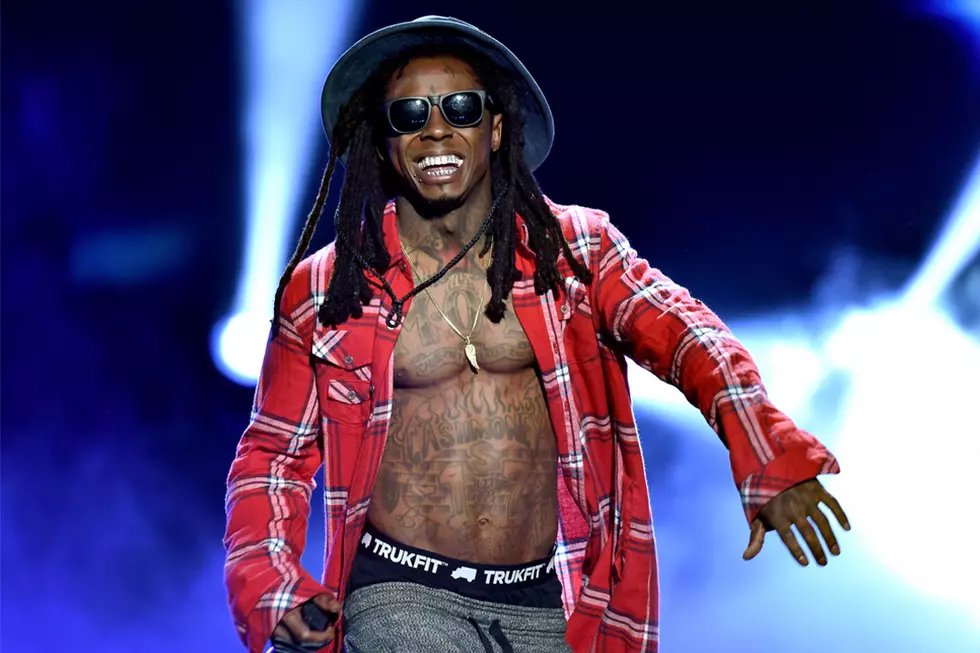 10 Best Lyrics From Lil Wayne's 'Free Weezy Album'
Kevin Winter, Getty Images
Lil Wayne's "best work yet" is here in the form of the Free Weezy Album. Two months ago, the rapper gave his supporters an indication of what was to come from the project that has ultimately replaced his Tha Carter V album. "I honestly gotta say that this #FWA album is my best work yet! I won't let u down as a fan. Dis s--- is a beast! Ok let me get bak 2da booth," he tweeted.
As we all patiently wait for the highly anticipated Tha Carter V, the 32-year-old rapper dropped the Free Weezy Album, on July 4. The project, released exclusively on TIDAL, proves that Weezy F. Baby still has the best rhymes in the game. There's no doubt Porta-Potty Tunechi is known for spitting ridiculously funny lines, great puns and clever metaphors, but there are also the moments when he makes you scratch your head and think "Nah, did he just say that?"
The 16-track effort is certainly full of stories. Whether he's discussing side pieces, memories of the past, money, his mother or the "protective lovers" that keep him safe in the streets, Weezy has a lot to say on this album. The Cash Money drama and his beef with Birdman is also detailed, which makes for a project that is far from lackluster.
The lyrics showcased may not top the list of stellar rhymes compared to the Grammy Award-winning MC's previous projects, but they're still worthy of a listen. Take a look as we highlight the 10 Best Lyrics From Lil Wayne's Free Weezy Album.