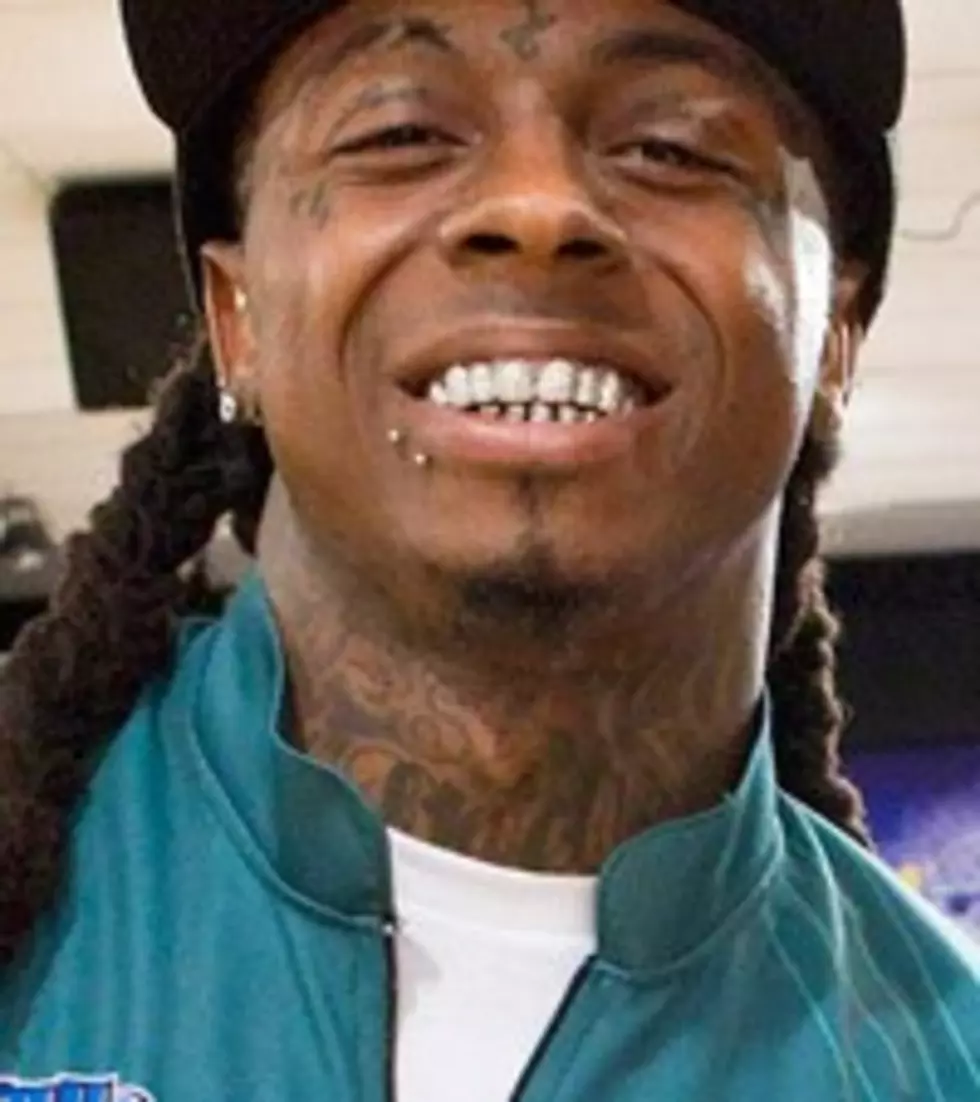 Lil Wayne Almost Finished With 'Tha Carter IV'
Skip Bolen, Getty Images
Following the release of his post-prison single '6 Foot 7 Foot,' Lil Wayne is ready to unleash the beast. The eccentric rapper is reportedly nearing the finish line for his highly anticipated 'Tha Carter IV,' with Young Money president Mack Maine revealing the album is almost a complete wrap.
"I was in the studio all night workin' on this 'Carter IV,'' he told XXL. 'We pretty much finished, to be honest; we probably need about two more songs. We got David Banner coming in tonight, so hopefully he'll come with somethin'. We try to make sure -- he kind of makes every album. He made 'Tha Carter III,' and made ['We Are Young Money']."
Aside from predictable guest spots from Nicki Minaj and Drake, Weezy is enlisting producers Detail and Swizz Beatz for the project and reaching out to artists with whom he never worked. "I'm gonna keep the features a surprise," Maine continued. "[He] just did something with somebody he never worked with, though."
Wayne recently shot the video for '6 Foot 7 Foot' with director Hype Williams, and will be debuting the clip soon. "[Wayne] actually shot his first video with Hype Williams, which is big. We just finished a four-day video shoot, which is like a movie to me," he said.
Since getting out of jail last November, the self-proclaimed 'martian' has popped up on various projects, most recently lending a verse to Nicki Minaj's 'Roman's Revenge (Remix)' and The Game's 'Soo Woo.'
Watch Lil Wayne's 'I Am Not a Human Being'
if(typeof AOLVP_cfg==='undefined')AOLVP_cfg=[];AOLVP_cfg.push({id:'AOLVP_620159391001','codever':0.1,'autoload':false,'autoplay':false,'displaymnads':true,'playerid':'89761511001','videoid':'620159391001','width':476,'height':357,'playertype':'inline','stillurl':'dynamic','videolink':'#','videotitle':'dynamic','videodesc':''});