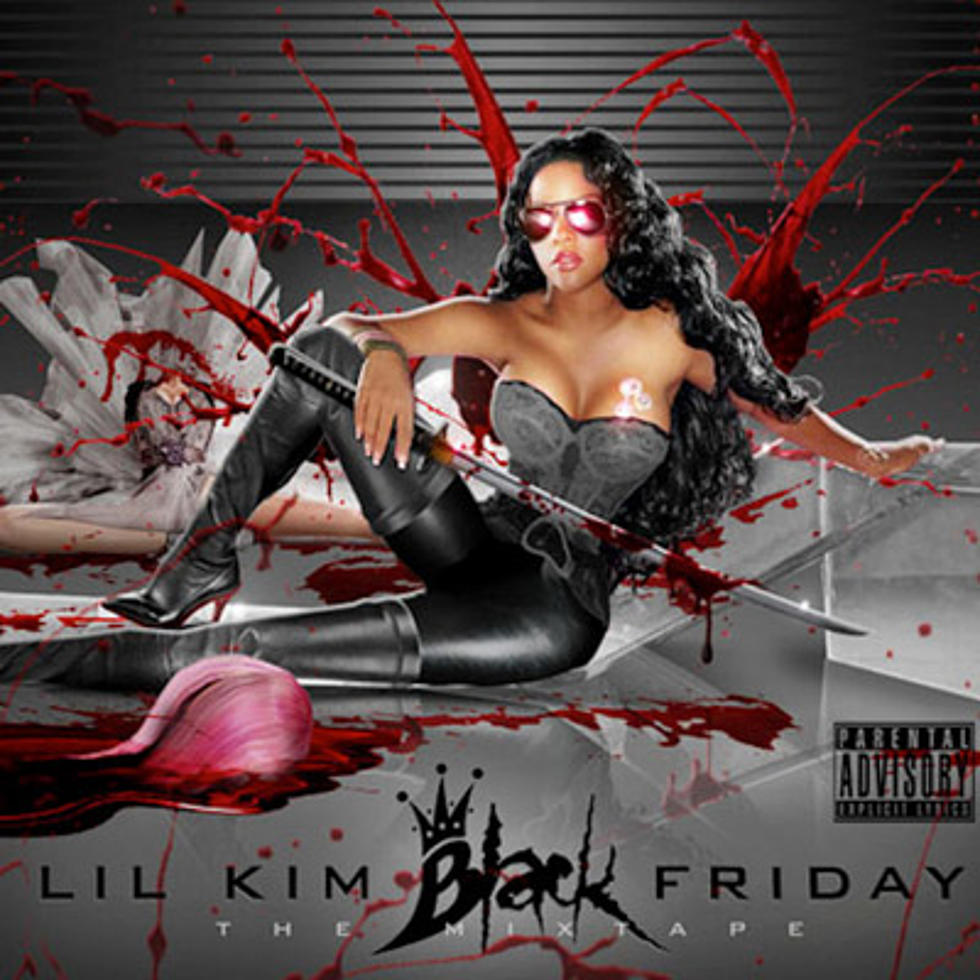 Lil' Kim Decapitates Nicki Minaj on $9.99 'Black Friday' Mixtape
Amazon
Lil' Kim kept her word to meet the Valentine's Day deadline for her new mixtape 'Black Friday,' but anyone looking to feed their hard drive with new heat were greeted with a surprise. Dropping the tape early yesterday evening, the Queen Bee tweeted a link to a PayPal account to purchase the offering for $9.99, surprising fans who expected the street CD to be a freebie.
Despite slapping a price tag on the tape, the Brooklyn diva sweetened the incentive by promising that the first 100,000 copies sold will arrive in the mailbox with an autograph. Kim also shocked the Internet with the graphic cover image for the 'tape, boasting an old picture Photoshopped to have her brandishing a blood-soaked sword and a headless portrait of Nicki Minaj, insinuating her decapitation.
For those leery of forking over the dough to purchase the tape, Kimmy Blanco also released the full-length version of her track 'Pissin' on 'Em,' which sees her firing shots at Minaj over her instrumental from the track 'Did It on 'Em.' The song features gruff lyrics about holding the female rap crown, as well as Kim reconfiguring rhymes from the original tune.
'Black Friday' is Kim's second mixtape release to date, following 2008's 'Ms. G.O.A.T.' The tape featured previously released tracks from her oeuvre, as well as reconfigurations of classics from female rappers including Lauryn Hill's 'Lost Ones' and Lady of Rage's 'Afro Puffs.'


Listen to Nicki Minaj's 'Pissin' on 'Em'