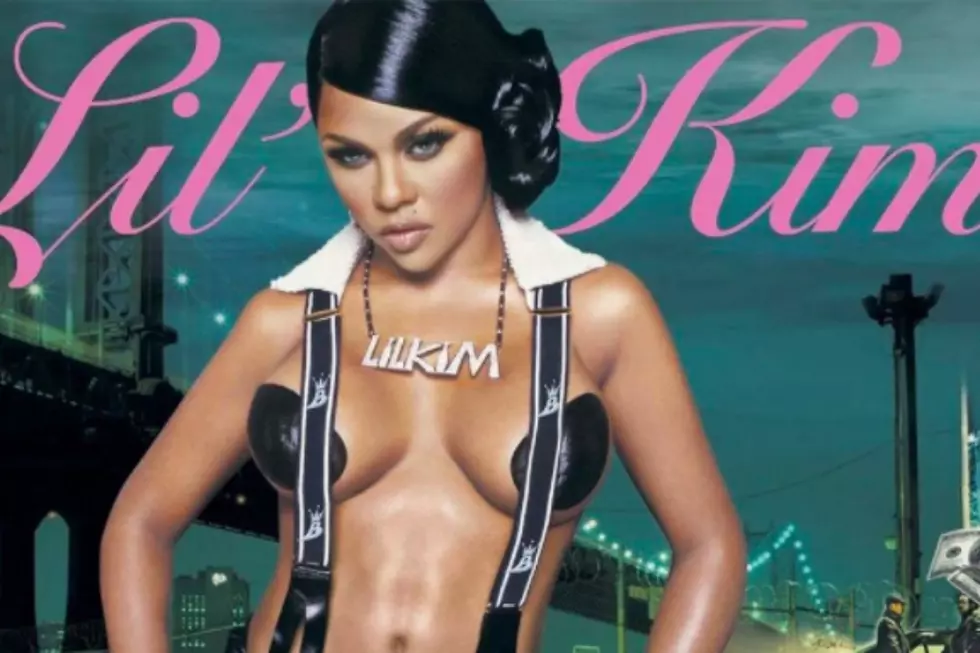 Lil Kim's 'La Bella Mafia' Turns 15—The Album's 5 Most Memorable Tracks
Atlantic
Having proved herself to be the real deal with her performance on Junior M.A.F.I.A.'s 1995 album Conspiracy, as well as her own classic solo debut, Hardcore, Lil Kim instantly became rap's "it" girl and one of the genre's most charismatic stars.
Although tragedy stuck in March 1997 when her mentor The Notorious B.I.G. was murdered, leaving her future as an artist in question, the Brooklyn native managed to move past the death and continue to grow into the star that many had predicted with her sophomore album, The Notorious K.I.M.
Adding another platinum plaque to her collection with The Notorious K.I.M., Lil Kim had climbed the mountain top and was regarded by many as one of music's biggest stars, a sex symbol, and the hottest female rapper in the game. However, in the wake of Lil Kim's ascent, hip-hop would see an influx of talented female artists enter the mainstream, with a number vying for the throne that the Queen Bee had occupied for so long.
With acts like long-time rival Foxy Brown and names like Eve and Trina all making it clear that they were not content with playing second fiddle, the pressure was on for Lil Kim to deliver an album that would serve as a statement and cement her position as an all-time great.
Lil Kim returned to the scene on March 4, 2003 with her third solo album, La Bella Mafia, an album that found her addressing a number of questions, particularly the elephant in the room regarding her beefs with her contemporaries. Debuting at No. 5 on the Billboard 200, La Bella Mafia was certified platinum, making Lil Kim one of only three female rapper's to have three studio albums achieve that feat, a testament to her legacy as one of the most decorated artists of her era.
Fifteen years have passed since the album's release, and we've highlighted five of the best songs from La Bella Mafia that stand the test of time and remain in rotation today.
5

"Shake Ya Bum Bum"

Lil Kim featuring Lil' Shanice

Cocksure as ever, Lil Kim gets her floss on with "Shake Ya Bum Bum," a dancehall-inspired ditty produced by Jay Garfield. One of the more carefree selections on La Bella Mafia, "Shake Ya Bum Bum" features the debut of Lil Kim's protege Lil' Shanice, who also contributes a fiery verse of her own that balances aggression and youthful expression.

4

"This Is Who I Am"

Lil Kim featuring Swizz Beatz & Mashonda

Swizz Beatz laces Lil Kim with a lively composition and assumes hype-man duties on "This Is Who I Am," one of the more memorable deep cuts on La Bella Mafia. Taking things back to her Brooklyn roots, Lil Kim vows to never compromise who she is at her core and stay true to the codes of the Bed Stuy streets.

3

"Came Back For You"

Lil Kim

Rival female rappers get put on blast on the La Bella Mafia standout "Came Back For You," which finds Lil Kim throwing down the gauntlet and getting grisly over a soulful backdrop produced by Kanye West. Two of the more blatant targets of the Queen Bee's wrath on "Came Back For You" were Foxy Brown and Eve, both of whom were taken to task on this scathing diss track.

2

"The Jump Off"

Lil Kim featuring Mr. Cheeks

"I been gone for a minute now I'm back with the jump off," Lil Kim announces on the lead single. Produced by Timbaland and featuring a guest spot from Mr. Cheeks, "The Jump Off" made a dent on radio as well as Billboard, peaking at No. 16 on the Hot 100. It's regarded as one of Kim's finest offerings.

1

"Magic Stick"

Lil Kim featuring 50 Cent

Bed Stuy collides with Southside on the La Bella Mafia track "Magic Stick," which pairs Lil Kim with 50 Cent for a battle of the sexes on wax. Peaking at No. 2 on the Billboard Hot 100, "Magic Stick" became one of the Queen Bee's most successful singles as a lead artist, and helped continue 50 Cent's historic 2003 winning streak. The track ultimately went down as the album's most explosive moment.