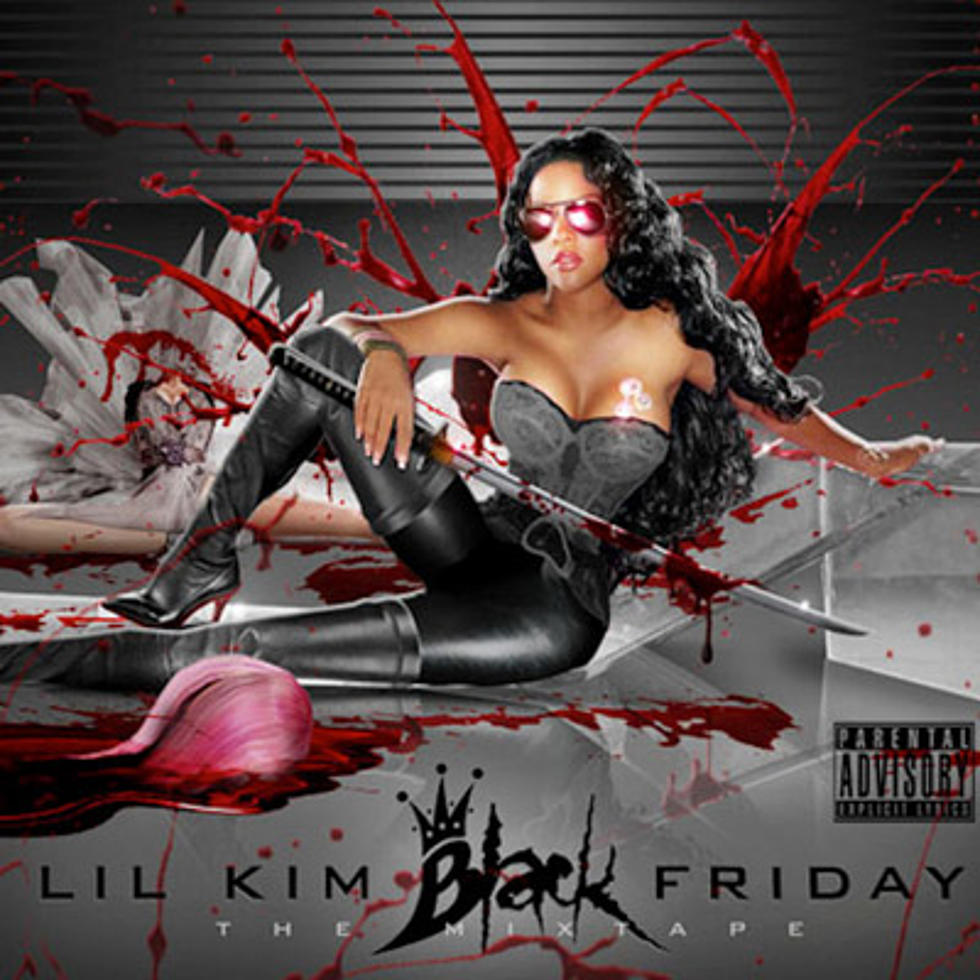 Lil' Kim Makes $1 Million+ in 28 Hours off 'Black Friday' 'Tape
Amazon
Lil' Kim has set an all-time record with her new mixtape 'Black Friday,' released on Monday afternoon. After linking fans to purchase the offering for $9.99 on PayPal, the Queen Bee claims to have sold a staggering 113,000 copies, putting her overall 28-hour income at $1,128,870 and allegedly setting the record for most sales on PayPal ever.
"Thanks to you guys!! #lilkimblackfridaymixtape sold 113,000 copies in 28 hours which made me the #1 seller on paypal ever =) !!! THANK U! RT," tweeted Kimmy Blanco, whose tape was unavailable for purchase on Tuesday afternoon after too many people rushed the site. "Sorry 4 the link issue too many hits shut the paypal system DOWN! LOL. We BACK #LilKimBlackFridayMixtape Buy Now!"
'Black Friday' buyers won't be able to get the mixtape for another week, as Kim is shipping out physical copies of the tape instead of allowing fans to download an MP3 file. The Brooklyn native, who is yet to reveal the tracklist for the project, also promised that the first 100,000 copies would arrive autographed.
Kim revealed the cover for 'Black Friday' before its official release yesterday, depicting her brandishing a sword and insinuating that she had decapitated her enemy Nicki Minaj. She also released the first full track off the tape, 'Pissin' on 'Em,' which sees Kim going at the Harajuku Barbie over her instrumental from 'Did It on 'Em.'