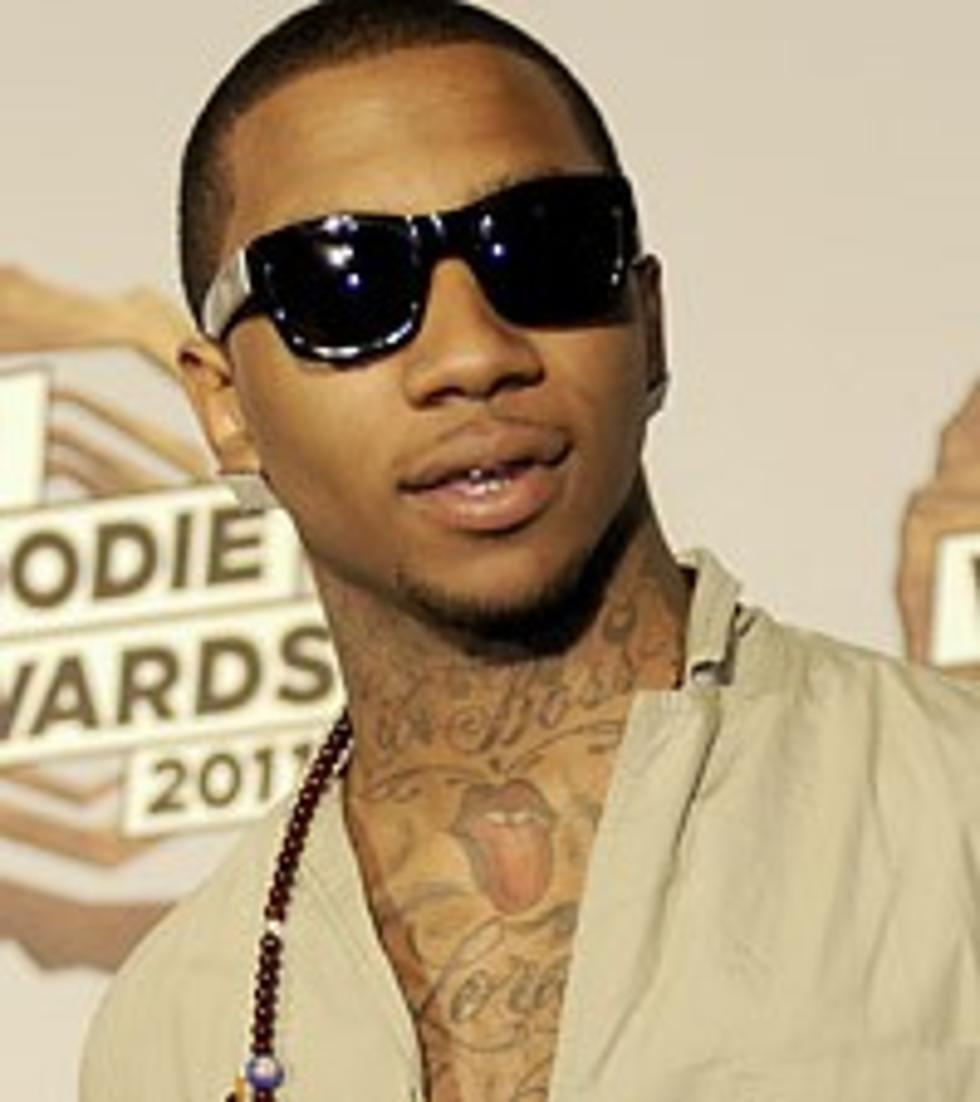 Lil B Discusses Osama bin Laden Tweet, Freddie Gibbs Beef
Tim Mosenfelder, Getty Images
Outspoken Berkley, Calif. rapper Lil B has addressed the controversy over his recent Osama bin Laden sympathy tweet -- on Sunday night (May 1), President Obama informed the public that the man associated with masterminding the tragic Sept. 11, 2001 attacks died -- explaining that he has not been paying enough attention to the situation to really speak out.
"First thing, I haven't been too informed on the Osama bin Laden situation," Lil B revealed to MTV. "With Osama, first, I wasn't looking. I mean, I haven't really been paying attention to it. I wanted to know what drove Osama bin Laden to feel this way. Just the person that I am, I like to sometimes take a deep breath and assess before I judge."
The polarizing web-phenom went on to say that he does not "support violence" or celebrate anyone's death, and entreated viewers to help him become more informed. "Whoever is watching this that really knows the truth," Lil B continued, "I want somebody to tell me what really went on. I can't celebrate. I don't support violence at all, I don't support war."
"I have nothing to prove because, you know I've been through struggles and I want to be happy now, and I want to live a happy life," Lil B explained. "These guys have their opinion. As an adult, how I want to live my life, I can take a step back and breathe, before I react to something. Some of the words they might have said that might have been the best, or whatever, but at the end of the day, rap is rap. Rap draws emotions. I have my opinion and they have theirs...some people just miss it."
Lil B is currently hard at work on his forthcoming album 'I'm Gay.'


Watch Lil B's 'Wonton Soup'