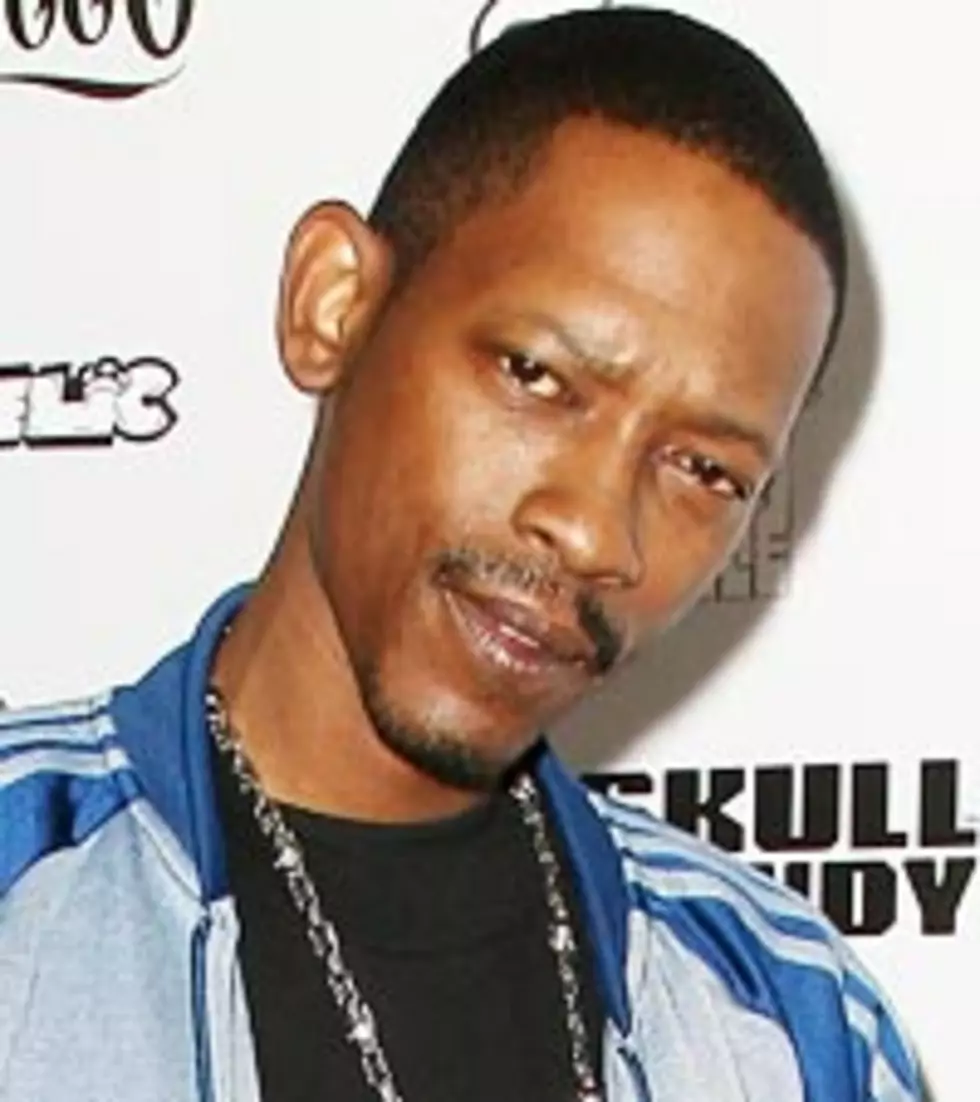 Kurupt + More Form West Coast Supergroup, 1st Generation
Valerie Macon, Getty Images
West Coast rap heroes Kurupt, MC Eiht, King T, Jayo Felony, Sir Jinx, DJ Battlecat and several others have united to form a new supergroup called 1st Generation.
The group made their debut performance on April 29 at Los Angeles radio station KDAY's reunion concert titled Krush Groove, where they performed with fellow left coast vets Too Short, Xzibit, Digital Underground and Tha Liks.
The group was formed by Tha Chill of Compton's Most Wanted and Gangsta of Tha Comrads. The two reached out to their fellow MCs to form 1st Generation, a reference to the group members' pioneer status.
"We wanted to do something massive for the coast," Chill explained in a press release. "So we had to figure out which attitudes and talent could mix and make the group work, and once we got off the phone with the homies, we met at Kurupt's house and made the first song, and all the professional creative ideas meshed and we knew we were on the right track."
1st Generation leaked their buzz single 'Killing Me Softly' earlier this year, and are continuing to work on their debut, entitled 'Sharks n Tha Water,' due out on newly formed West Coast indie label Uneek Music.
"Everyone in this group is going to drop something so spectacular every time it drops that its ridiculous," Kurupt added. "Everyone on this team has perfected their craft and that's what makes us the first generation of this game. We all have made an imprint on this game and helped to make the west coast rap scene what it is today."
Jayo Felony echoed Kurupt's statements, saying that he feels like the group's age and experience give them a much-needed voice in the current polarized climate.
"We're trying to push the line and stop some this bulls--- that's going on in these streets," Jayo said. "I'm a little older now and a lot more mature than I was when I came in the game but I know that all of us coming together as one helps to makes us as individuals bigger."
1st Generation's 'Sharks n Tha Water' has yet to receive a release date.


Watch 1st Generations' 'Killing Me Softly'