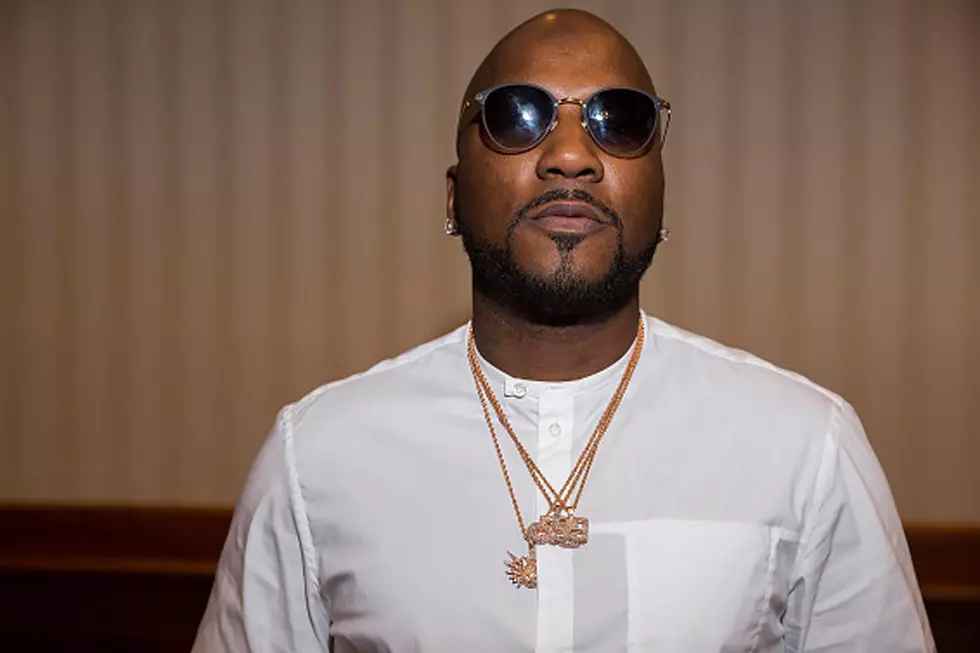 Kendrick Lamar and J. Cole Have a Song Together on Jeezy's New Album
Scott Legato, Getty Images
Jeezy is gearing up for the release of his next album and ahead of the drop, the Atlanta rapper has shared the star-studded tracklist for Pressure.
According to a tweet from Jeezy, the 13-track project will include features from Tee Grizzley, 2 Chainz, Puff Daddy, Kodak Black, YG, Tory Lanez, Rick Ross, Wizkid, Trey Songz, J. Cole, Kendrick Lamar and more.
Jeezy previously dropped the singles "Cold Summer" and "Bottles Up," but hip-hop fans are definitely excited for the J. Cole and Kendrick collab. The rappers were previously rumored to drop a joint album but as time has passed, it doesn't seem like the project will ever happen.
Check out the tracklist for Jeezy's album, which is set to drop on Dec. 15, below.
Jeezy's Pressure Tracklist
1. "Spyder"
2. "Cold Summer" Feat. Tee Grizzley
3. "In a Major Way" Feat. Payroll Giovanni
4. "Floor Seats" Feat. 2 Chainz
5. "This Is It"
6. "Bottles Up" Feat. Puff Daddy
7. "Valet Interlude"
8. "Respect"
9. "Pressure" Feat. Kodak Black and YG
10. "Like Them" Feat. Tory Lanez and Rick Ross
11. "The Life" Feat. Wizkid and Trey Songz
12. "American Dream" Feat. J. Cole and Kendrick Lamar
13. "Snow Season"
See 100 Hip-Hop Facts That Will Blow Your Mind