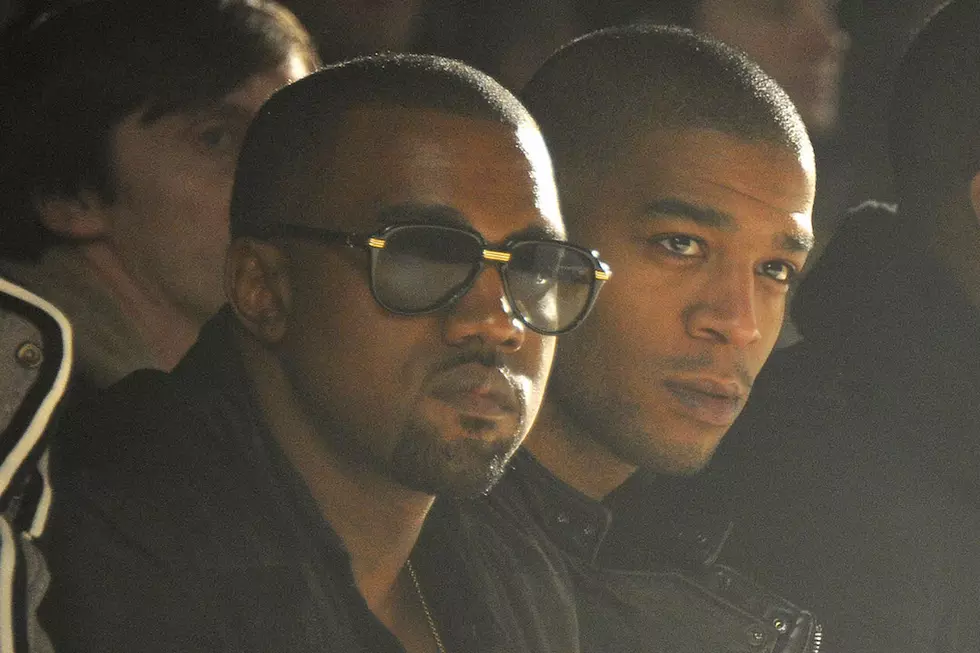 Kanye West Sends Positive Vibes to Kid Cudi During 'Father Stretch My Hands Pt. 1′ Performance
JasonKempin, Getty Images
Kanye West let fans know that he's with Kid Cudi last night when he dedicated a performance of "Father Stretch My Hands Pt.1" to the former G.O.O.D. Music rapper who is currently in rehab following a long battle with depression and suicidal thoughts.
'Ye prompted the crowd to sing the hook along with him to honor Cudi during his Los Angeles stop of the Saint Pablo Tour. After performing the Cudi-assisted "Waves," Kanye launched into "Father Stretch My Hands Pt. 1."
"Let's sing this one time for Cudi," he said. "So Cudi, he in rehab right now, but he got a number one song on the radio, and I want you to sing so he can hear it."
Cudi, Kanye and Drake got tied up in a social media beef after Cudi went on a rant in which he called out Drake and Kanye for basically not supporting him, being fake and being full of themselves. From there, Drake responded subliminally on stage the next at his Summer 16 concert, while Kanye took a more direct approach and basically gave a sermon the next day about respecting elders during his tour stop. Since then, Kanye and Cudi seem to have made amends, and Cudi made an emotional announcement that he was checking himself into rehab to deal with his ongoing battle with depression.
Drake, however, didn't let things go quite as easily and the other day, released a diss track "Two Birds, One Stone" aimed at Cudi (and Pusha T), where he targets the rapper for his emotional instability—a move that drew criticism from some hip-hop fans as being too insensitive and hitting below the belt. Cudi's manager called Drake out following the song's release, saying that Drake is "corny as f---" and actually begged Cudi to work with him. But Drake seemed unfazed by the response, standing firm on his notion that if Cudi didn't want it, he should've kept his name out his mouth.
At any rate, for Kanye's part, things seem to be on the up and up concerning his feelings for his longtime homie. Watch the clip below.
See Worst to First: Every Kanye West Album Ranked