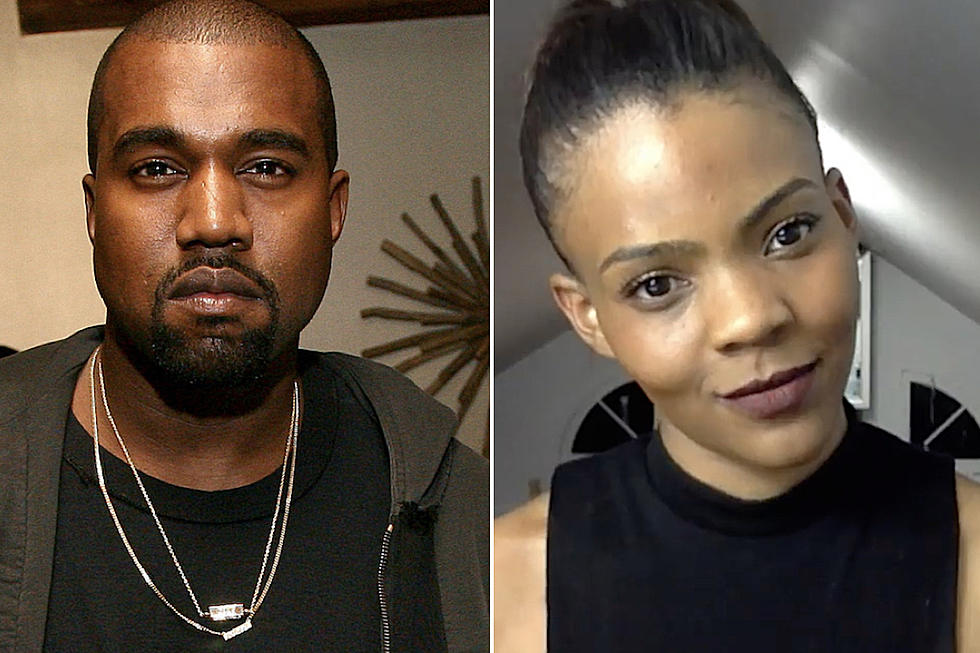 Kanye West Meets With Right-Wing YouTuber Candace Owens in Los Angeles
Tommaso Boddi, Getty Images / YouTube
Kanye came under fire last week when he tweeted that he "likes that way Candace Owens thinks." Owens is a right-wing YouTuber who has previously argued that black lives matter protesters are whiners and black people need to stop being victims and get over racism.
Complex reports that Kanye and Owens met at a Southern California Institute of Architecture show in Los Angeles. Both of them kept the meeting under wraps, and neither of them spoke about it on social media.
Conservative Charlier Kirk was also on hand for the meeting. He alluded to the meet-up by tweeting he thought today would be "special" for Owens while wishing her a happy birthday.
TeamKanyeDaily posted a few pictures, even though the pictures seem to have been since been deleted. No telling what they were discussing, or why two people who seem to love the limelight would keep their interaction under wraps. More than likely some announcement will come soon, if you care to hear it.
Every Kanye West Album Ranked