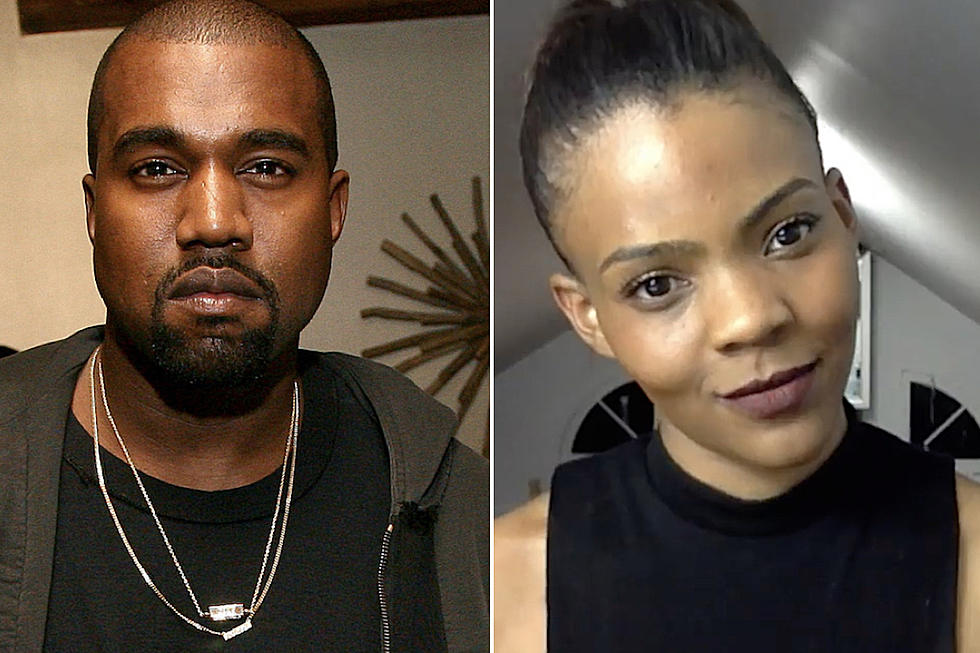 Kanye West Catching Heat for Supporting Right-Wing YouTuber Candace Owens
Tommaso Boddi, Getty Images / YouTube
West used his twitter thumbs to tweet out that he supports conservative firebrand Candace Owens. If you don't know who Ms. Owens is, just think of her as the black Tomi Lahren. Oh, and she thinks that President Donald Trump is a savior.
"I love the way Candace Owens thinks," Yeezy tweeted, much to the chagrin of his fans.
Ms. Owens was overjoyed by his tweet. She replied back, "I'm freaking out. @kanyewest ....please take a meeting with me. I tell every single person that everything that I have been inspired to do, was written in your music. I am my own biggest fan, because you made it okay. I need you to help wake up the black community."
However, fans were not so happy to learn that West supports the ring-wing commenter whose opinionated (and often controversial) videos garner thousands of views on YouTube.
"Candace Owens has proven to be anti-Black, anti-LGBTQ and fact-hating. (Honestly, there are so many more descriptors.) For Kanye to align himself with her is messy and dangerous," tweeted writer/activist Raquel Willis.
Another person wrote, "I'm not gunna defend Candace Owens - anti-black Black people are indefensible. I am just shocked that the world is actually suprised that "Kanye" watches crazy ass news media sources."
Check out more reactions from fans below.
Classic Hip-Hop and R&B Albums Turning 20 in 2018