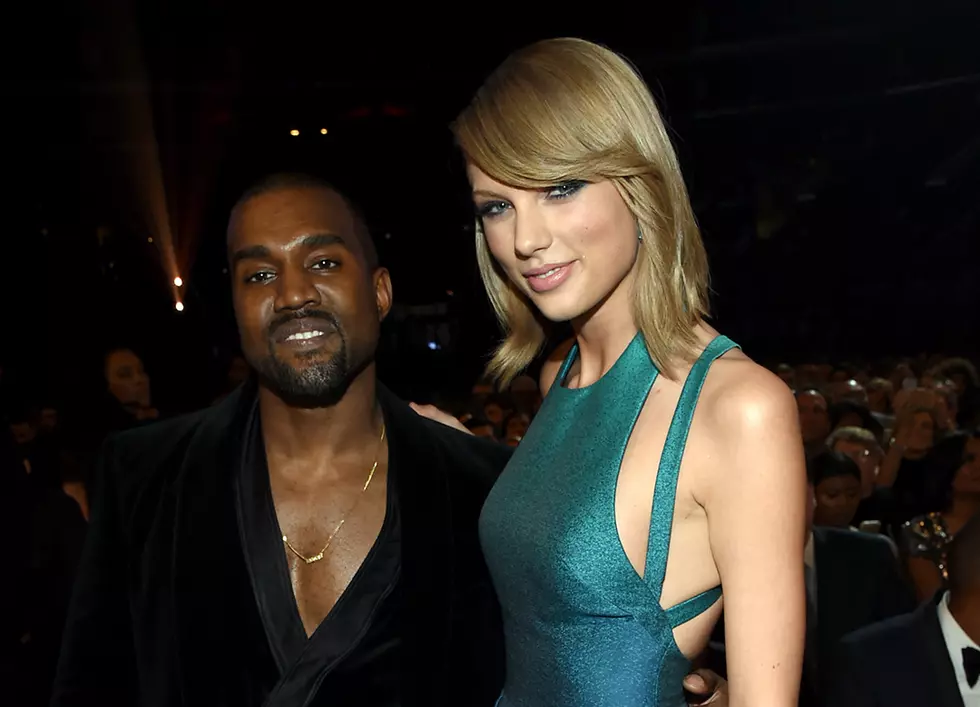 Kim Kardashian Exposes Taylor Swift, Leaks Conversation with Kanye West About 'Famous' [WATCH]
Larry Busacca, Getty Images
Well, well, well...what do we have here.
After Taylor Swift denied that she ever approved Kanye West's lyrics about her on his song, "Famous," the rapper's wife, Kim Kardashian, uploaded a video proving that the pop star did in fact approve the lyrics and even said they were a compliment.
In the video above, you can see West on a conference call with Swift as they are discussing the infamous line, "For all my Southside n----s that know me best / I feel like me and Taylor might still have sex / Why? I made that bitch famous (Goddamn) / I made that bitch famous."
'Ye expresses to Swift that he felt it was responsible for him to call her since they are good friends and doesn't "want to do rap that makes people feel bad."
Swift can be heard thanking him for the heads up and believes that the lyrics are a compliment. "Umm, yeah go with whatever line you think is better," she says. "It's obviously very tongue-in-cheek either way. And I really appreciate you telling me about it. That's really nice."
"I really appreciate it, the heads up is so nice," she adds. "Even asking or seeing if I would be OK with it and I really appreciate it. I would never expect you to like tell me about a line in one of your songs."
The 1989 creator goes to gush about the flowers Yeezy sent her after the 2015 MTV Video Music Awards. She posted a photo of them and it garnered over 2.7 million likes, according to the singer.
As for the song, Swift didn't believe - at that time - that it would be a diss to her and wanted 'Ye to be creative with his verse.
"You've gotta tell the story the way that it happened to you and the way that you experienced it," she stated. "You honestly didn't know who I was before that. It doesn't matter that I sold seven million of that album before you did that, which is what happened, you didn't know who I was before that. It's fine."
"I wanna say to all the young women out there, there are going to be people along the way who will try to undercut your success or take credit for your accomplishments or your fame," he said. But, if you just focus on the work and you don't let those people sidetrack you...someday you'll look around and know that it was you and the people who love you who put you there and that will be the greatest feeling in the world."
Well, guess who has egg on her face now?
Swift, for her part, defended her response on Instagram. "Where is the video of Kanye telling me he was going to call me 'that bitch' in his song? It doesn't exist because it never happened," she wrote.
Check out her post below.
What do you think of this Kanye West-Taylor Swift video? Tell us in the comments.