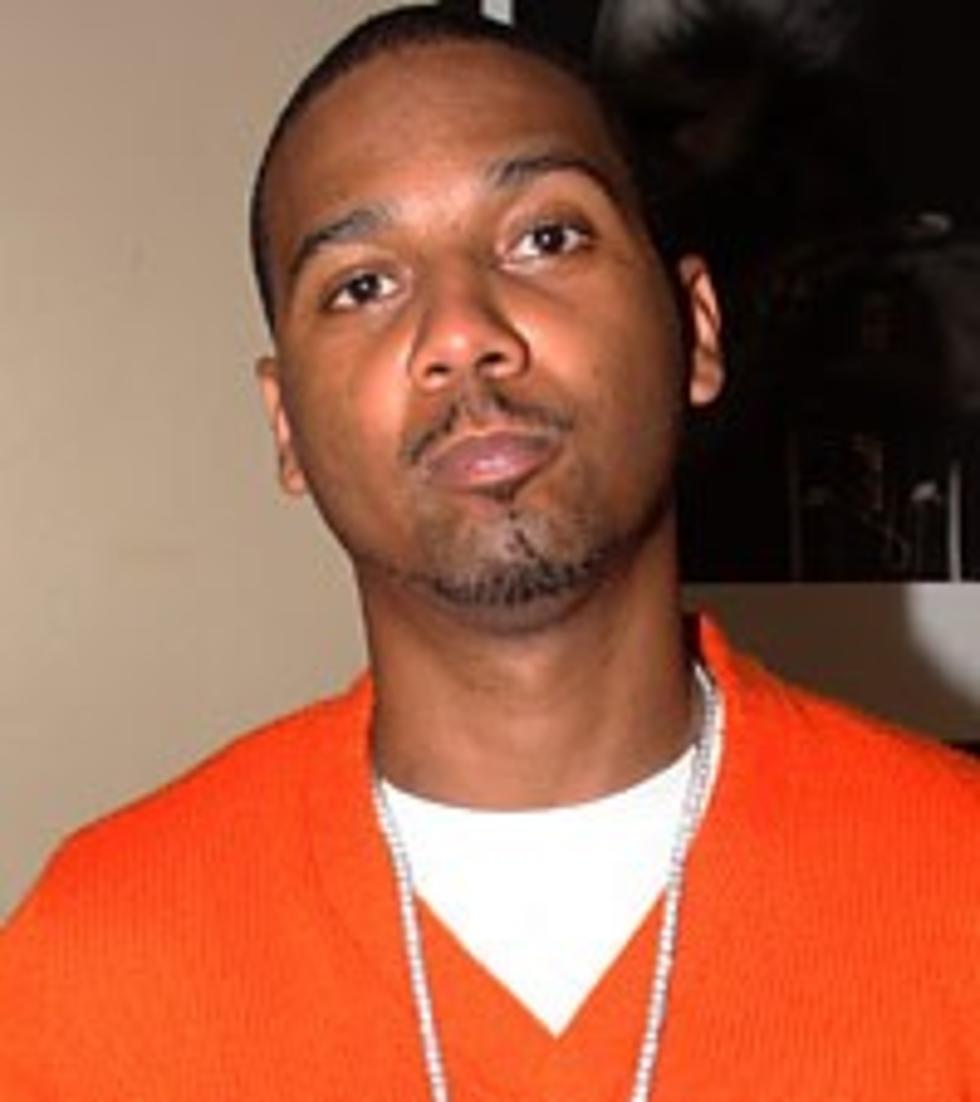 Juelz Santana Explains Police Raid at His NJ Studio
Moises De Pena/Getty Images
Last week, Juelz Santana found himself in hot water after police raided his New Jersey studio and discovered guns and drugs on the premises. But the Dipset rapper claims the incident is almost water under the bridge. Though Skull Gang associate Toby 'Hynief' Raynor was arrested in the raid, Juelz explained that he's in the clear, and that the raid stemmed from a police bias against him.
"They always picking on me, that's the best way I could put it," he told the Hot Boyz on Chicago's Power 92. "But by the graces of God, everything should be OK. I wasn't really caught with anything in my possession. They said they found some things in the studio, which I have no idea about. We'll see how everything pans out, man."
Following the raid, Juelz missed a performance in Chicago this past Sunday, which he explained wasn't an intentional snub. "I definitely want to apologize. It's some legal issues, man. I know it's been all over the Internet, police been up in my studio. I had to deal with that, so a couple days, just checking myself," said Juelz. "Stayed doing a couple things. I managed to miss the show in Chicago, but Chi-town, you already know I love y'all, man."
The raid also caused Juelz to miss an appearance with his fellow Dipset members Cam'ron, Jim Jones and Freekey Zekey on MTV's 'RapFix Live,' which Cam blamed on an 'allergic reaction.' Raynor, who dealt drugs to undercover cops during a 10-month investigation, is currently being held in Bergen County Jail on a $50,000 bail.
Watch Juelz Santana's 'Back to the Crib'
if(typeof AOLVP_cfg==='undefined')AOLVP_cfg=[];AOLVP_cfg.push({id:'AOLVP_74825110001','codever':0.1,'autoload':false,'autoplay':false,'displaymnads':true,'playerid':'89761511001','videoid':'74825110001','width':476,'height':357,'playertype':'inline','stillurl':'dynamic','videolink':'#','videotitle':'dynamic','videodesc':''});