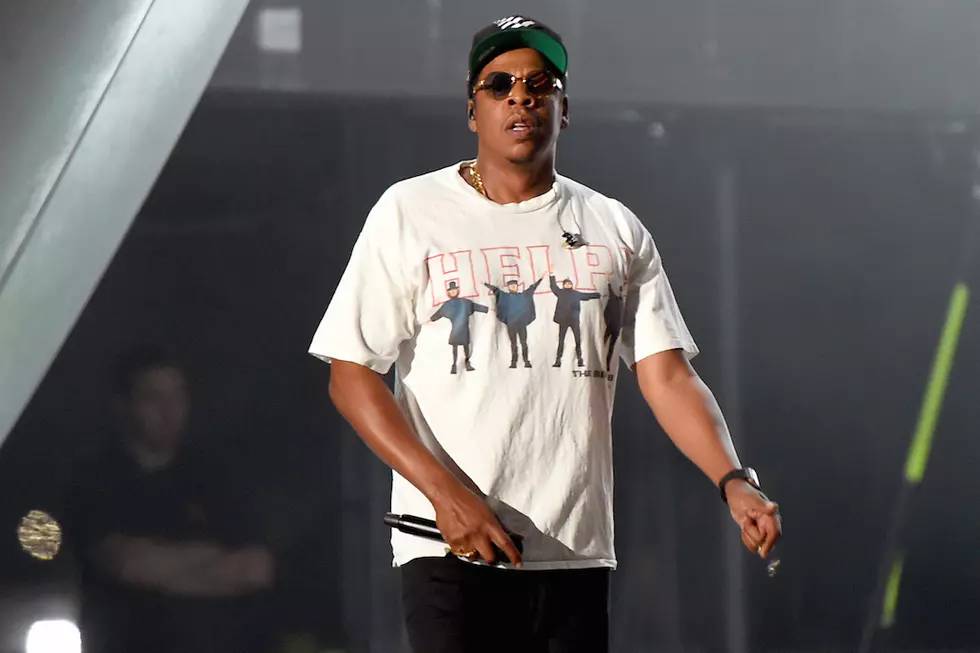 JAY-Z Turned Down an Offer to Perform at the Super Bowl?
Nicholas Hunt, Getty Images
JAY-Z had an offer on the table, and the rapper/mogul has allegedly declined.
Metro UK claims that the star had been offered to play halftime at the Super Bowl in February, but Jay decided against it.
According to 'an insider' for The Sun, "Lots of people have been saying Jay will perform with Justin Timberlake, but it is simply not the case. 'He has enough songs to create an incredible performance but he really has no plans to do the half-time show."
Jay's superstar wife Beyonce has played the Super Bowl twice over the past five years--as the main halftime performance back in 2013 and alongside Coldplay and Bruno Mars in 2016.
At the 2017 Meadows Music & Arts Festival this past weekend, Jay gave a aparticularly well-received performance. One standout moment of the night was Jay performing "The Story of OJ." He dedicated the song to embattled NFL quarterback Colin Kaepernick and the late comedian Dick Gregory, who died in August.
"I want to dedicate this song to Colin Kaepernick tonight," Hov said before performing the song. "I want to dedicate this [song] to Dick Gregory. I want to dedicate this song to anyone that was held back and you overcame."
25 Striking Hip-Hop Album Covers That Will Make You Appreciate a Rapper's Creative Side