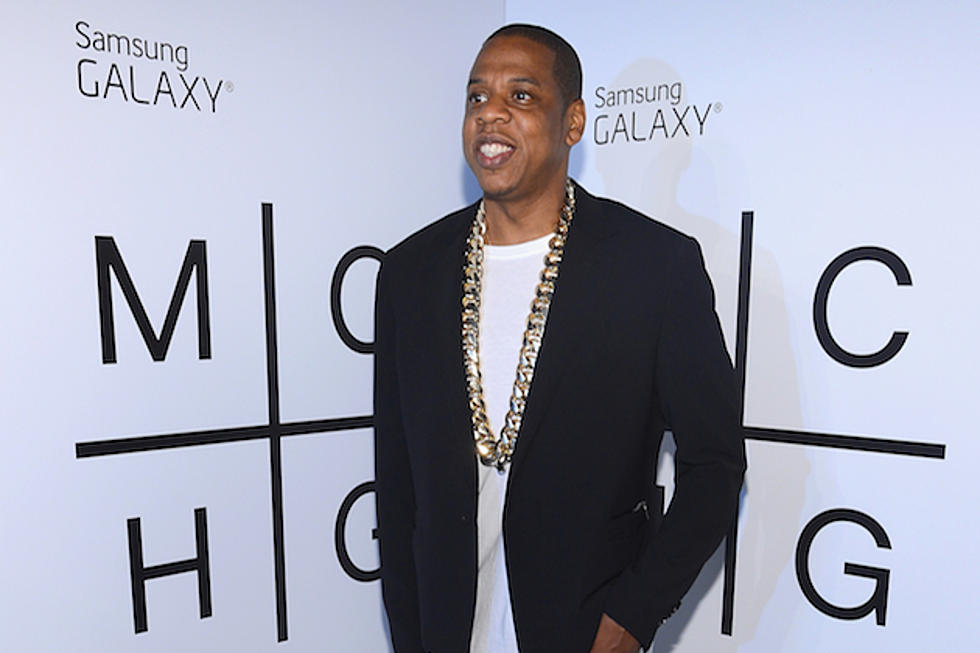 Jay Z Sued for Sampling 1960's Funk Song
Larry Busacca, Getty Images
Clearly, this isn't Jay Z's best week ever. A day after reports surfaced that the rap mogul is being investigated by the baseball union for giving Yankees player Robinson Cano a pricey gift, he's now being sued for allegedly sampling an old funk song without permission. When it rains, it pours.
According to the New York Daily News, Hov was hit with the copyright-infringement lawsuit Wednesday (Nov. 6) by TufAmerican Inc., a re-issue label that owns catalogs of rap, soul, funk and jazz recordings.
The label claims in their suit that Jay Z illegally sampled a 1969 funk song 'Hook & Sling' by Eddie Bo for his 2009 hit single, 'Run This Town,' which also features Rihanna and Kanye West. Hov's label, Roc-A-Fella Records, as well as Atlantic Records, are among the companies named in the suit.
Tuf America is demanding royalties from 'Run This Town' and other damages to be determined at trial. In addition, they want the court to block future distribution and sales of the song.
This is the third time Tuf America has filed a lawsuit against Jay Z and Roc-A-Fella Records over sampling issues. Fortunately, the legal cases prior to this were settled out of court.
Attorneys for Jay Z and the parties involved had no comment on the matter.
Listen to Eddie Bo's 'Hook & Sling'
Listen to Jay-Z's 'Run This Town'