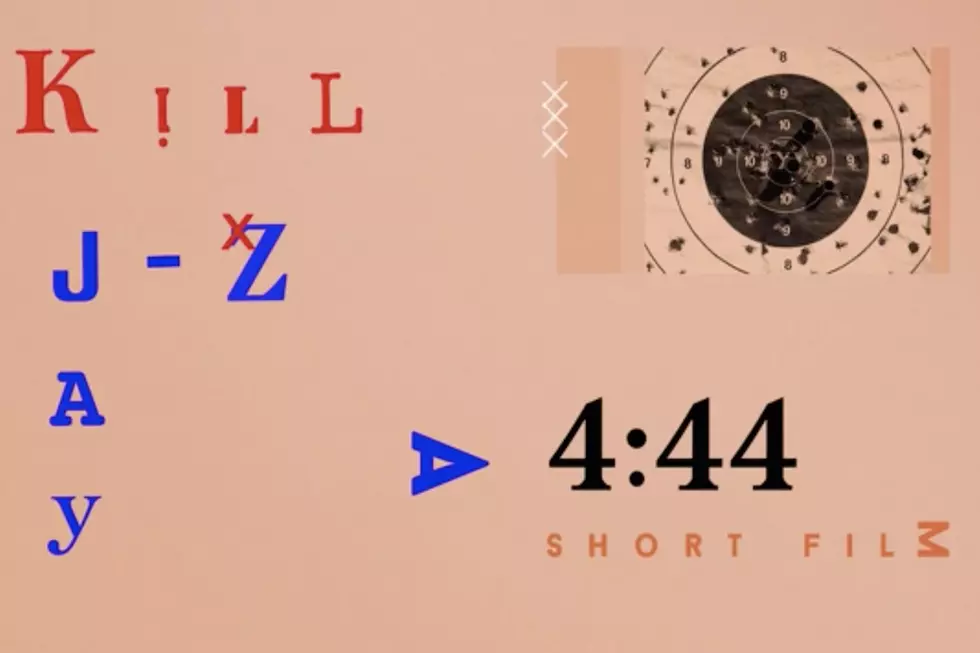 JAY-Z Releases Gloom and Doom 'Kill JAY-Z' Video [WATCH]
Tidal
JAY-Z continues to drop videos from his celebrated album, 4:44. On Friday (July 22), at exactly 4:44PM, Hov released the visual for "Kill JAY-Z," one of his most talked-about tracks from the project.
The Tidal-exclusive clip, directed by Gerard Bush and Christopher Renz, begins with a young man who is running away from something that might do him some harm. You can see the anguish on the young man's face while donning a "Stay Black" T-shirt. From there we see an aerial shot of man in the desert and another person (possibly the young man) swimming in the ocean.
The "Kill JAY-Z" video follows the same treatment as in the "BMA" visual, in which JAY raps in acappella and the beat is switched up to varying speeds. The video follows clips for "The Story of O.J.," "4:44" and the Damian Marley-assisted "BAM."
You can watch JAY-Z's "Kill JAY-Z" video exclusively at Tidal.
Worst To Best: Every JAY-Z Album Ranked