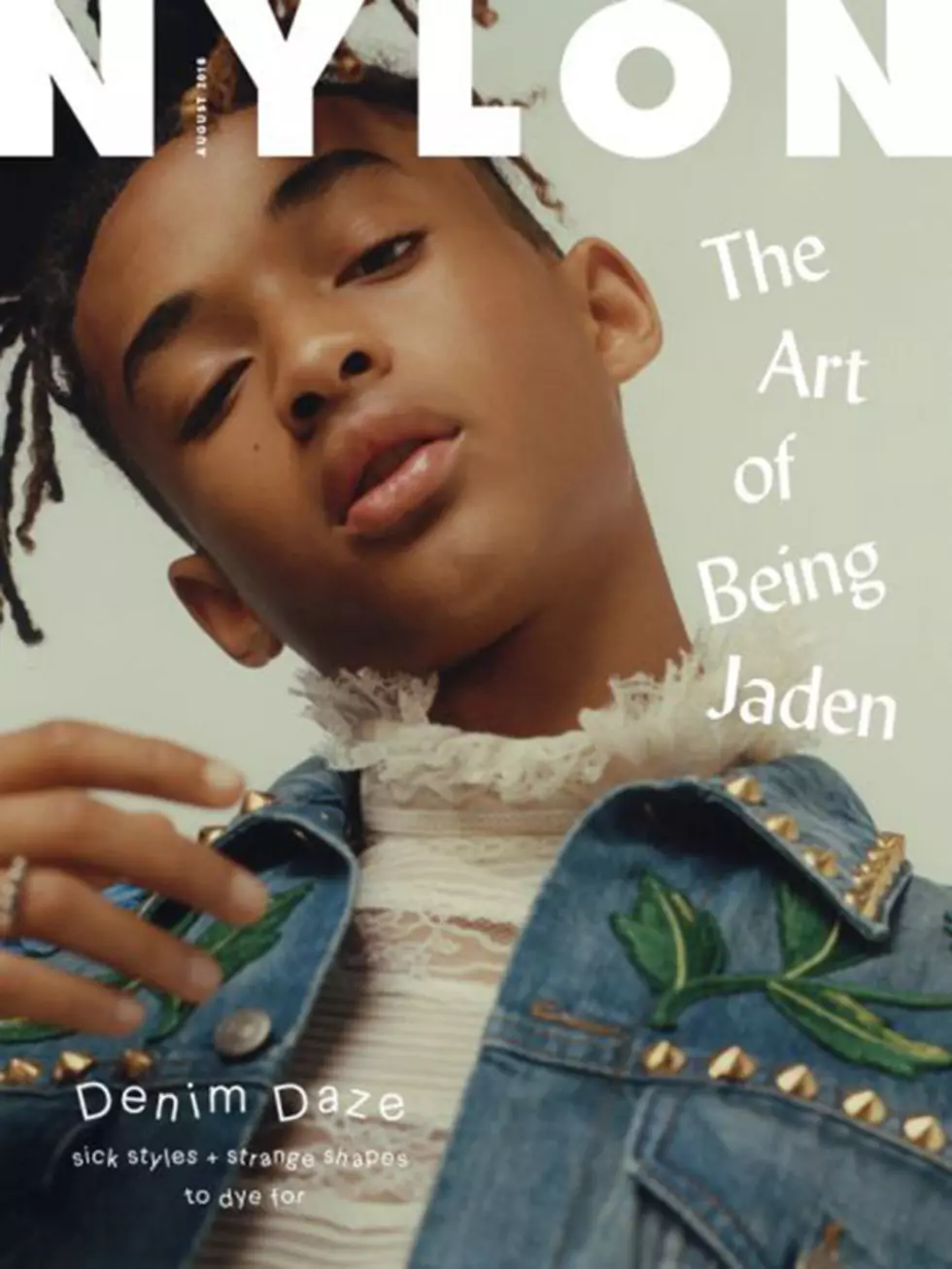 Jaden Smith Doesn't Care How You Feel About Him Wearing Dresses
NYLON
In the tell-all interview the actor, model and musician shares the importance of wearing a skirt, his work with Louis Vuitton and what to expect from The Get Down, the Netflix series based in 1970s hip-hop culture in New York City.
"The world is going to keep bashing me for whatever I do, and I'm going to keep not caring. I'm going to keep doing the same things—I'm going to keep doing more things. I'm going to take most of the blows for my fellow MSFTS," the 17-year-old told Nylon for its August issue. "So, you know, in five years when a kid goes to school wearing a skirt, he won't get beat up and kids won't get mad at him. It just doesn't matter. I'm taking the brunt of it so that later on, my kids and the next generations of kids will all think that certain things are normal that weren't expected before my time."
As for his work with the high fashion brand, Smith says it was "flames." "It was lit because we all knew that we were going to impact the culture and change the game and make a difference," he said.
Concerning the Netflix show, Smith spoke about the challenges he faced (fitting his dreads under an afro wig) and what he learned from the people of the '70s.
"They were more dedicated to learning and I feel like that is not something that we necessarily have right now. People would go to record stores and actually buy the records they wanted. They would go to bookstores and read up on Martin Luther King, Malcolm X, Gandhi, and all these different people. And now we just have the internet to do everything for us."
Read the full interview here.
Rolling Stone's 20 Coolest Hip-Hop Covers