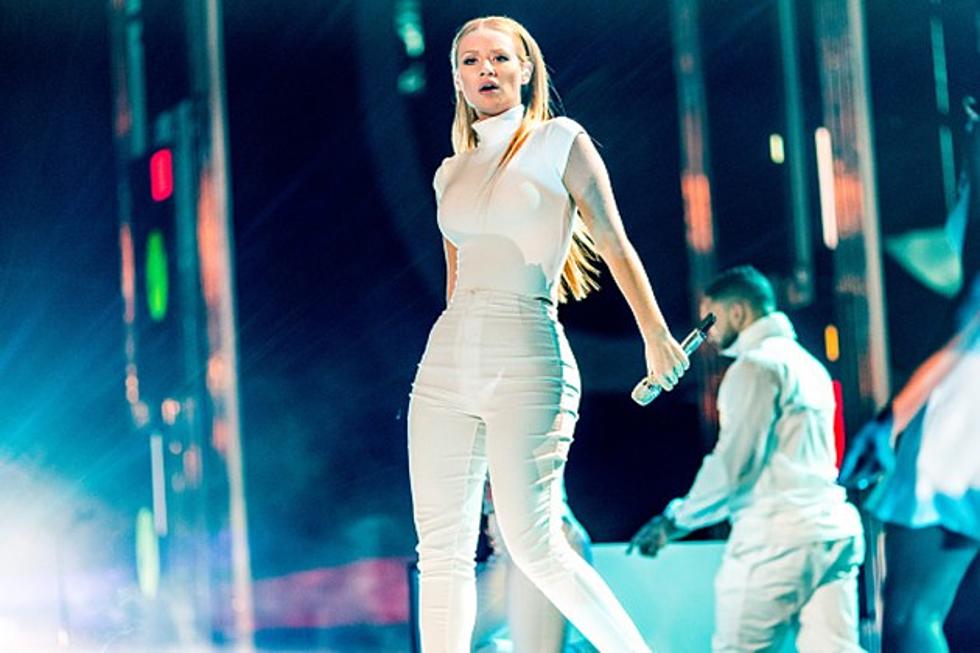 Iggy Azalea Calls Out Hot 97's Ebro Darden for 'Shady' Actions
Christopher Polk, Getty Images
And the Iggy Azalea war against the hip-hop media continues.
By now, an argument between the Australian rapper and a figure in the hip-hop community seems almost common place. At this point, we're waiting to see who she has a social media spat with next. Today we have our answer, as New York radio station Hot 97's Ebro Darden is on the receiving end of some pretty harsh words from the 'Fancy' rhymer.
In fact, Iggy also goes at Hot 97 host Peter Rosenberg and the entire station because she says they're fueling the drama between her and other rappers.
In this new round of beef, things heated up quickly after the blonde entertainer made a bunch of questionable comments about her place in rap in an interview with GQ magazine. "At the very worst, if I have a short-lived career, at least I could say I sparked a change. That I inspired some leniency in what people accept in hip-hop," she said.
That of course sparked a host of twitter comments and memes. When Ebro also chimed in, Azalea was fed up.
"Where was the 'hip-hop always had different voices' line when he milked the great hip-hop race debate," she tweeted, communicating with a few annoying fans who agreed with every word she said. From there, she wasted no time in spitting her feelings.
"I'm glad my voice in rap isn't anything new, now maybe they can stop asking every artist who visits Hot 97 about me....My main issue with him (Ebro) is he facilities creating really extreme view points to promote a show."
The 'New Classic' creator called Ebro "shady," along with Rosenberg, and said although they support her behind closed doors, they diss her on air, which she doesn't appreciate.
Check out all of Iggy Azalea's honest tweets about Hot 97, Ebro and Peter Rosenberg below.
See 20 Rappers' & Singers' Yearbook Photos You Won't Believe