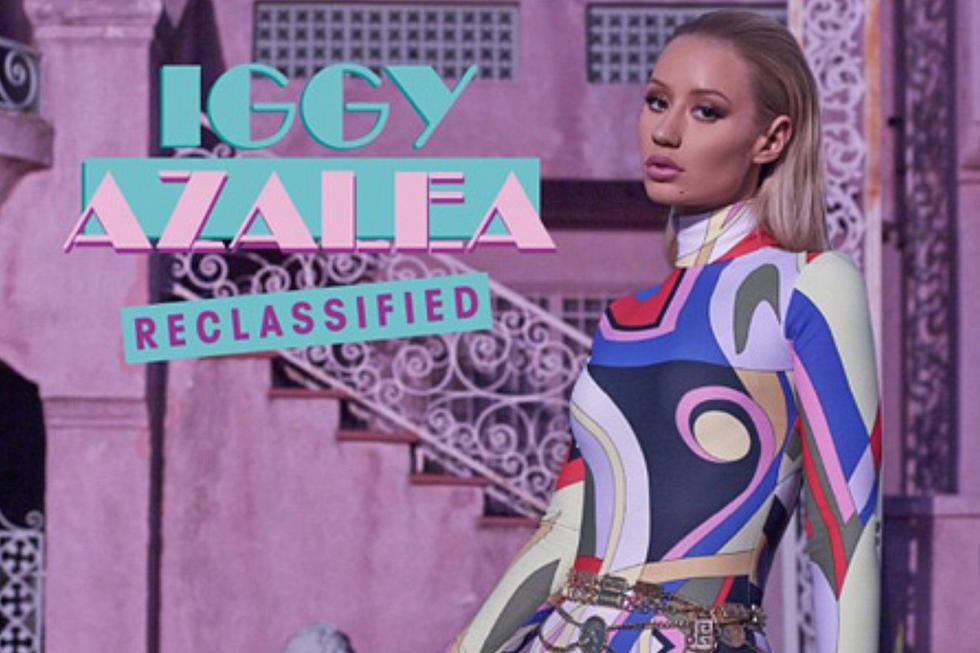 Iggy Azalea Barks at Her Naysayers on 'Heavy Crown' Featuring Ellie Goulding
Island Def Jam
On it, the polarizing Aussie rapper seems to spit a verse towards her naysayers, and depending on how you listen to it, you might even say she's talking to Rah Digga, as she made a couple of critical comments about Iggy a few months back.
"So keep it cute chick, and don't be hating on a new chick / Go back and check your stats and bet they let you know I do's this / Basis full or empty depends on your point of view chick / If you was mad before I bet you hate me for this new s---," she spits, in almost the exact same cadence as her mentor T.I.
Meanwhile, Goulding starts the song off, presumably singing the hook, and the lyrics pretty much mirror what Iggy is saying in her verse, which is stop all the hating.
But here's a question: When did disliking something become synonymous with being a hater? There was a time way back when, when you were free to dislike something without being accused of jealousy.
Yet and still, Grand Hustle's first lady may have another hit on her hands, because for one, the song is catchy and pretty relatable, and for two, you have two megastars on it. So just in terms of the celebrity appeal, it'll probably make the Billboard Hot 100 charts.
'Heavy Crown' will appear on Azalea's re-release album 'Reclassified,' which drops on Nov. 24. The song was also featured in the trailer for the film 'Kingsman: The Secret Service.'