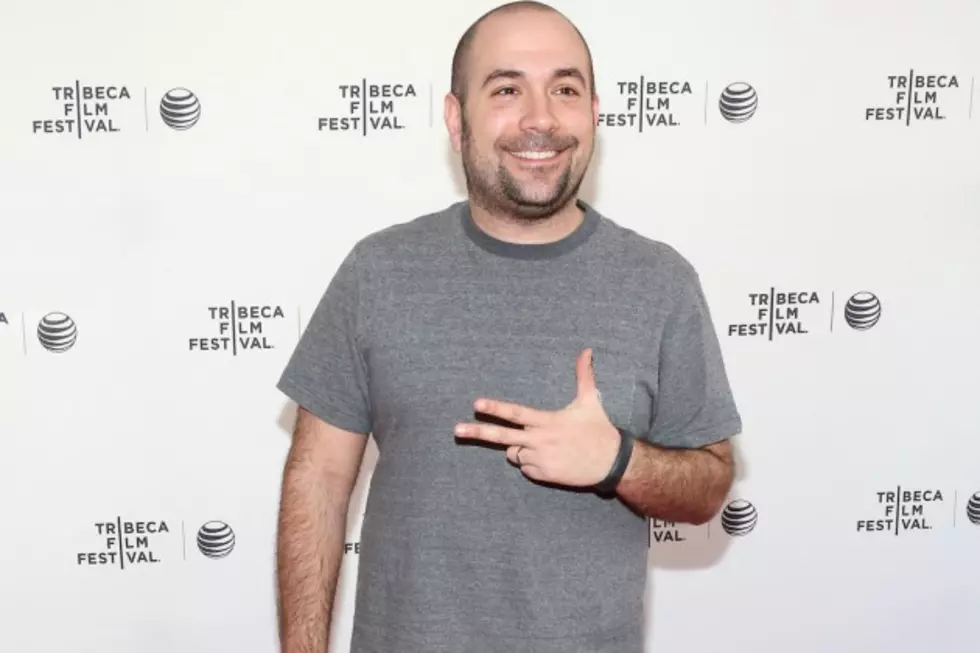 How to Survive SXSW 2015 According to Peter Rosenberg
Robin Marchant, Getty Images
SXSW in Austin, Texas comes with a fair amount of hype every year after the attractions and acts are announced and this year is no different. One of the guys holding it down at the annual music, film and interactive festival is Hot 97 radio personality Peter Rosenberg, who will be moderating a roundtable with Mannie Fresh ("Building the Beat: A Conversation with Music's Most Influential Producers" on March 19) in addition to other duties.
This will be Rosenberg's eighth year at the festival. Will his return in 2015 be more exciting for the 35-year-old? Nah. "I'm a little old and worn out," Rosenberg tells The BoomBox. "I love the vibe in Austin. It's a little bit stressful with a lot to do ... But I still look forward to it every year."
The other people who do look forward to it make that beeline to Austin and sometime to disaster. Some music lovers will be hurrying between venues in heels because they just don't know any better. Others have to walk back to the hotel because they can't call their ride since they have a dead cell phone battery. Luckily, Rosenberg is here to help. Check out his 10 tips on How to Survive SXSW 2015.
Leave the Church Clothes at Home

"You don't need to bring that many nice clothes, you know. You can bring one nice shirt. You can go to an industry brunch or something, but there's really not that much stuff. You gotta wear comfortable clothes.

"You do want to bring, in addition to your T-shirts, a pair of jeans and a hoodie. Some years it's hot. Some years, it has been frigid."

"That is 100 percent necessary. A lot of times I was just wandering around with a phone to find out what else is going on."

Kick Time Management to the Curb

"You can look at it one of two ways. You can really try to time manage. You can really try to look at every schedule to see who's where and when, and try to do your best to bounce around.

"My attitude is I pick where I want to be ... I just kind of go where I want to go to and don't think about it. I don't sit there and worry that I'm gonna miss this or I'm gonna miss that. To me, that's just overwhelming and not doable for me."

"If you don't go through the registration process, there's a chance you're gonna be left out. So I would make sure I'm registered so I don't have that situation."

"I think only one year, the first year, was when I stayed until Sunday. Every other year, I leave early Saturday. Now granted, I do miss some stuff Saturday night, but I never had that terrible airport experience. Leaving on Saturday is easy. That's my secret: Come early, leave early."

Surround Yourself With a Solid Crew

"You definitely want to bring people with you who are in a similar state of mind and at a similar place in life. If you go down there and you're a married guy, got kids and you're not trying to be there all night every night... You're not gonna want to be there with some 22-year-old who's just overwhelmed by the amount of people and starts treating this like Mardi Gras."

"You definitely want to have a regular place that you meet up at, like a bar or a restaurant. I end up at this one restaurant bar, then I grab a meal there and then you always find me. That's sort of a good way to go: have a restaurant or a home base that you know you're going to eat at, where you know you can reconvene if you don't see someone for like two hours."

"There's some good restaurants downtown. However, I always go to get barbeque at a place called Styles Switch. It's an amazing barbecue spot. That's my recommendation if you want some real authentic barbecue down there. Austin is one of the best barbecue cities in the world. It's one of the reasons South By is a great trip."

Stick to Incredible Venues

"Austin Music Hall is pretty cool. It's a bigger venue. I love this one particular spot -- I think it's an incredible venue for outdoor stuff -- called the Scoot Inn. Music Hall is the place with the really big stuff. You'll see some of the bigger showcases there. It's a real concert venue. I mean some of the little places are dope, and some of the little places get annoying. That's such a bigger room to breath and perform.

"The Scoot Inn has this incredible layout. It's outside, and yet there's a little indoor park that has games and stuff -- like skee-ball and random, fun stuff. They're two of the more laid-back places."

Be Chill When Making Connections

"It's a week for networking. You don't want to be over-the-top business-y, blah, blah, blah. People are out to have a good time and they're open to network. If you see someone who you want to network with, you know they're still out there, open to some degree, but think about what the whole event is. The whole thing is about having fun. Do it in a way that's chill and you say, 'What's up?' and could explain what you do without trying to pitch someone nonstop."