Top Ten Hip-Hop Soundtracks of the '90s
In the '90s, every hip-hop-themed movie had its own original soundtrack. Classics like 'Colors,' 'Boyz N the Hood' and 'Menace II Society' came strapped with sound pieces that matched the tone of the films perfectly. Though they ranged in quality from life-changing to "say what?" and eventually devolved into poorly executed hip-hop comps, from 'Party n Bulls---' to 'Regulate,' that decade's rap soundtracks gave us some of our greatest hits. So without further ado, our top 10 picks of the '90s:
Though this 1993 record might be responsible for rap-rock atrocities like Limp Bizkit and Kid Rock, it still had some pretty great rock and rap combinations like Teenage Fanclub and
De La Soul
's mellow hippie jam '
Fallin
',' Del & Dinosaur Jr's rocked-out 'Missing Link' and the brutal Helmet and
House of Pain
collab '
Just Another Victim
.'
Amazon
The soundtrack to John Singleton's disappointing 1993 followup to 'Boyz N the Hood' features Tha Dogg Pound's 'N----s Don't Give a F---,' Pete Rock & C.L. Smooth's classic 'One in a Million,' a couple of solid R&B contributions from
TLC
and Tony! Toni! Toné!, and
Usher
's first appearance on record. Even the darkest moments were memorable: Mista Grimm's 'Indo Smoke' and Tupac's '
Definition of a Thug N----
' were overlooked gems on an odd, improbably great album.
Amazon
This one came toward the tail end of the soundtrack boom, as it were, in 1995. Though it probably should have been a single disc, and the second, more concise volume was much better, standout joints by OC & Organized, Black Moon & Smif 'n Wessun and
Outkast
's classic '
Benz or Beamer
' make this worth checking out.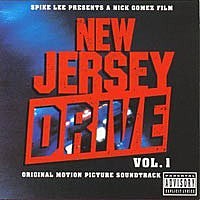 Amazon
Respect the architects! This soundtrack made a huge impact when it came out in 1991, but it hasn't aged well.
Ice Cube
's '
How to Survive in South Central
' and Yo-Yo's ode to her down-ass moms, '
Mama Don't Take No Mess
,' pretty much make the record worth checking. Though the second side is awful, the Main Source, CMW and
Too Short
tracks made us play this soundtrack "over and over again."
Amazon
Featuring one of
Nas
's best b-sides, '
One On One
,' Pharcyde's classic 'Pandemonium,' and Ahmad, Ras Kass and Saafir's '
Come Widdit
,' this 1994 soundtrack is a truly unexpected treasure. Though the second side pales in comparison (sensing a trend here?), overall, this one is great.
Amazon
The movie that introduced '
Regulate
' and '
Afro Puffs
' deserves its props. Another film that featured the acting talents of
Tupac
but missed him on the soundtrack, it featured star-studded production by a young
Timbaland
,
Dr. Dre
, Daz, DJ Quik and more. While it swung a bit too R&B for our young tastes, girls loved it at basement parties from coast to coast in the summer of '94.
Amazon
Though this 1996 film didn't star 'Pac, it did feature him on the soundtrack, which was better than the flick anyway. It also featured two certified classics in Mobb Deep's sinister '
Back at You
' and
Raekwon
&
Ghostface Killah
's '
Motherless Child
,' yet somehow the single was Sixty Nine Boyz & Quad City DJ's '
Hoop N Yo Face
,' which no one should remember.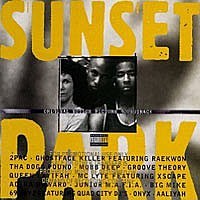 Amazon
Arguably one of the best lineups for any original film soundtrack in the genre --
Big Pun
, Brand Nubian, MOP, OC, Mobb Deep and Common -- this 1997 album had all the necessary elements of a classic. However, it was criminally overlooked, largely because it was too dark to garner the attention it deserved. Standouts include Common's '
High Expectations
,' OC's beautiful 'Your Life,'
Dead Prez
' 'The Game of Life,' The Dwellas' 'Main Aim' and Deep's grimy 'Rare Species.'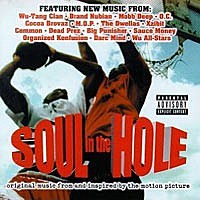 Amazon
While O-Dog was out popping convenience store owners and getting the "goddamn videotape" to watch with Chauncy, we were bumping Spice 1's 'N---- Gots No Heart,'
UGK
's 'Pocket Full of Stones' and MC Eight's incredible, keyboard-laced "Straight Up Menace." With still more gems by BDP,
Pete Rock
and CL, and Kenya Groove, if '
Juice
' hadn't been so monumental, 'Menace,' from 1993, would have easily taken the crown.
Amazon
Amazon
document.write(unescape("%3Cscript src="http://o.aolcdn.com/os/aol/jquery-1.4.2.min.js" type="text/javascript" %3E%3C/script%3E")); document.write(unescape("%3Cscript src="http://o.aolcdn.com/os/aol/jquery.event.special.sonar.min.js" type="text/javascript" %3E%3C/script%3E")); try { console.info("jquery-1.4.2.min.js and jquery.event.special.sonar.min.js dynamically included") } catch (e) {}; $("img[lazyload]").bind("onscreen", function(evt) { if ($(this).attr("src")=="") $(this).attr("src", $(this).attr("lazyload")); });