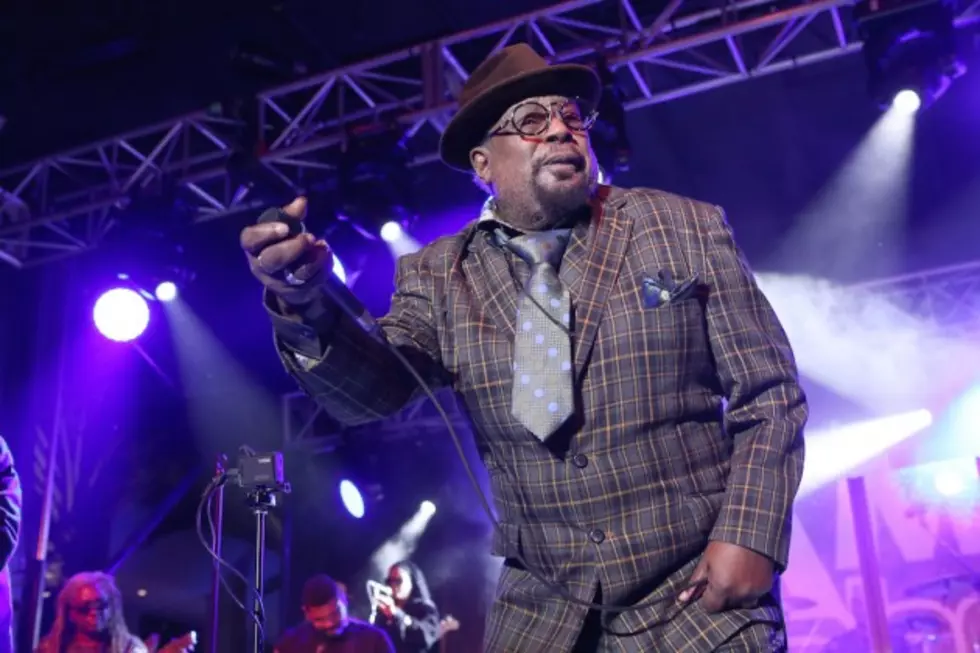 Happy Birthday, George Clinton!
Jesse Grant, Getty images
The tripped-out mythology of George Clinton is still recognized by hip-hop today. He's graced some of the most psychedelic hip-hop records of the past few years, opening up Kendrick Lamar's To Pimp a Butterfly album and finding his way on to Big Boi's Sir Lucious Left Foot: The Son of Chico Dusty. But Clinton is more than just an anomalous hip-hop figure. He led two of the wildest and endlessly compelling bands in history. The father of the Parliament-Funkadelic turns 75 years old today (July 22).
George Clinton's bands didn't just create the funk. They were the funk. After beginning with a more traditional bluesy sound, Clinton expanded his horizons with trippy synthesizers, wild voice modulations, new terminology and some virtuoso musicianship. The result was some '70s music that became essentials, whether they were lengthy epic selections (Eddie Hazel's guitar famous "Maggot Brain" solo) or mission statements ("Flash Light" or "Give Up the Funk (Tear the Roof off the Sucker)").
There was also those legendary stage set-ups. The Parliament-Funkadelic dressed up in eccentric costumes and were backed by the famous mothership, which has become a mythical figure after the original one went missing. There were characters, too, like Sir Nose D'Voidoffunk, a long-nosed curmudgeon who's devoid of the funk. Clinton's groups didn't just make classics; their bizarre style made them a vessel for black escapism.
Although Clinton looks less like an alien and more like an uncle these days, he's still touring and exciting audiences young and old.
Watch Parliament Funkadelic's "Bring the Funk" Video
See 20 Singers' Real Names Revealed