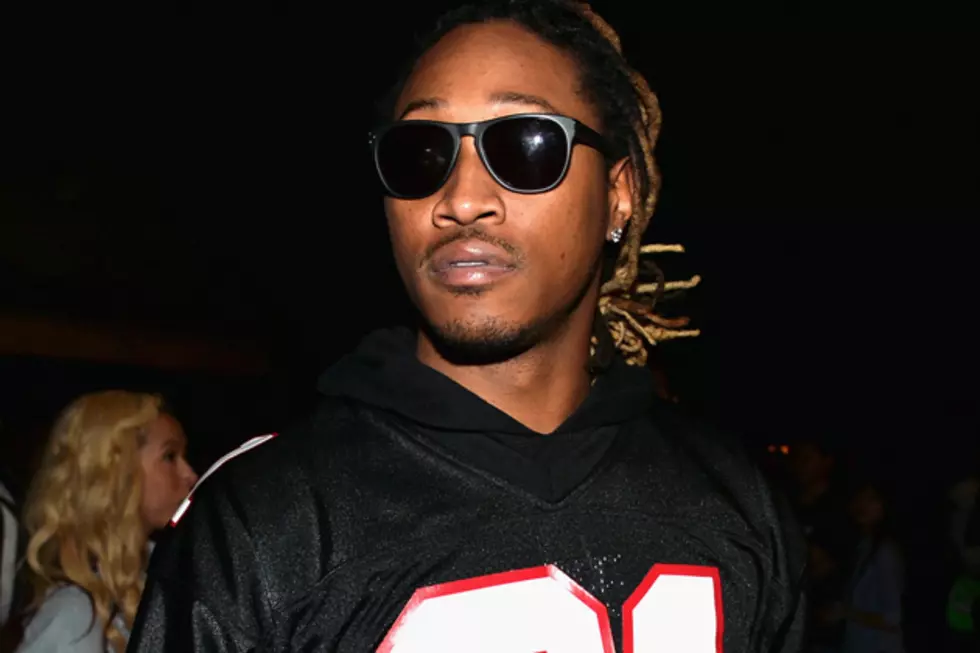 Future Talks Recording Music on MDMA, Tapping Rico Wade for 'Future Hendrix'
Kevin Winter, Getty Images
Multitalented Atlanta rapper-singer Future released his mixtape ode to MDMA, Welcome 2 Mollyworld, recently, doubling up on the ridiculous appeal of previous singles "Magic" and "Same Damn Time." The project features druggy anthems like "Double Cup and Molly," wherein he refers to a substance called "Codeine Molly Cyrus."
The BoomBox spoke with Future about Mollyworld, and working with cousin Rico Wade, a founding member of hugely influential Atlanta production team Organized Noize. He also served as the head of the Dungeon Family, which at one point claimed everyone from OutKast, Cee Lo Green and Killer Mike to relative newcomer Janelle Monae amongst its ranks.
Though hesitant to discuss the guest features on his forthcoming LP, Future Hendrix, the rapper Nayvadius Wilburn revealed that Wade will be producing a large part of the album.
"My family [Wade] gonna be way more involved in this project," Future tells The BoomBox. When asked to describe the sound of the new album, which serves as a follow-up to 2011's Pluto, he reveals it will be the best of both worlds. "Old school Dungeon Family mixed with Future," he states. "Modern, taking it to a whole 'nother level, another planet."
The towering MDMA-powered MC discussed his Mollyworld flow with a grin, explaining that, while many of his fellow artists are shouting out the rave drug in their raps, he "had it first."
"That's that Mollyworld, I put it out there and everyone ran with it, but it's all love," he shares. "I'm a trailblazer. I understand, I just had it first. I started it. You understand where I came from, I'm Future, I put it out there. The music is on drugs."
When pressed to describe the meaning of Mollyworld further, Future said that it's not about recording music while under the influence, but rather the space he finds himself in when he's in the zone.
"It ain't even about recording music [on drugs]. You gotta make sure just sound like that zone, that whole 'nother lifestyle, you know?" he says. "Molly is just a word to describe it. It's rock star lifestyle, astronaut status in space."