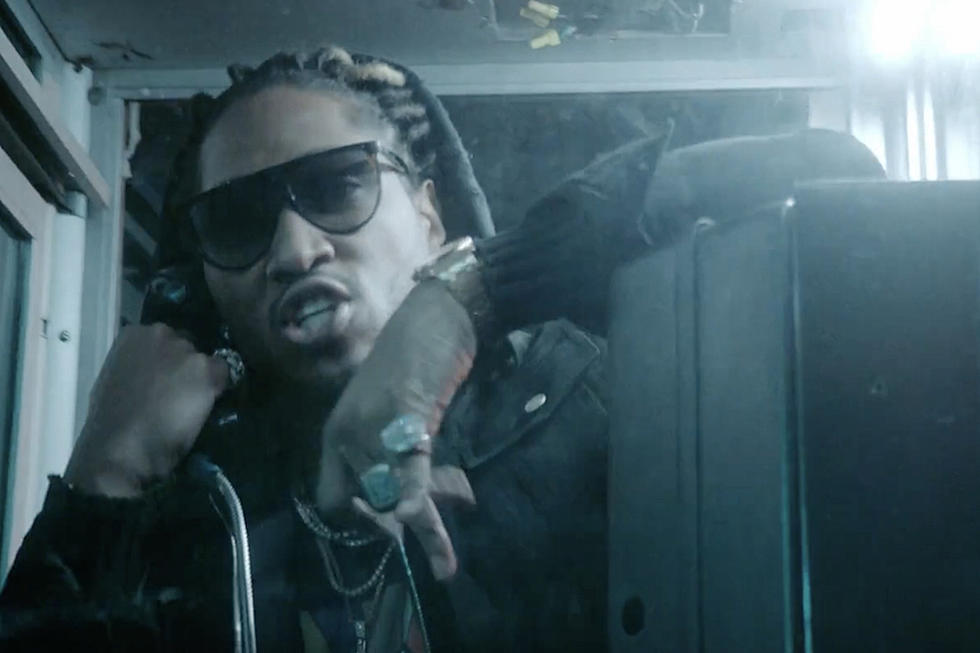 Future Sets It Off With a Trio of Gun-Toting Vixens in 'Draco' Video [WATCH]
YouTube
Hours after rocking the Tonight Show stage, Future delivers a new visual for "Draco," the bombastic track from his latest self-titled album. The video stars the Atlanta rapper as leader of a trio of gun-toting vixens.
The clip starts off innocently enough, a childlike version of Future is playing an arcade game and then charismatically steals another girl from a young boy without even trying. Fast forward to adulthood and Future is still stealing women from their boyfriends without even trying.
But there's a twist. The "Wicked" rapper is now the boss of three scandalous women who unmercilessly kill simps for their money. While the ladies do the dirty work, Future is back at the trap house counting all of the cash.
"The album I always wanted to make, timing is everything," the rapper tweeted on his Twitter account. "If U purchased #FUTURE u will understand #HNDRXX."