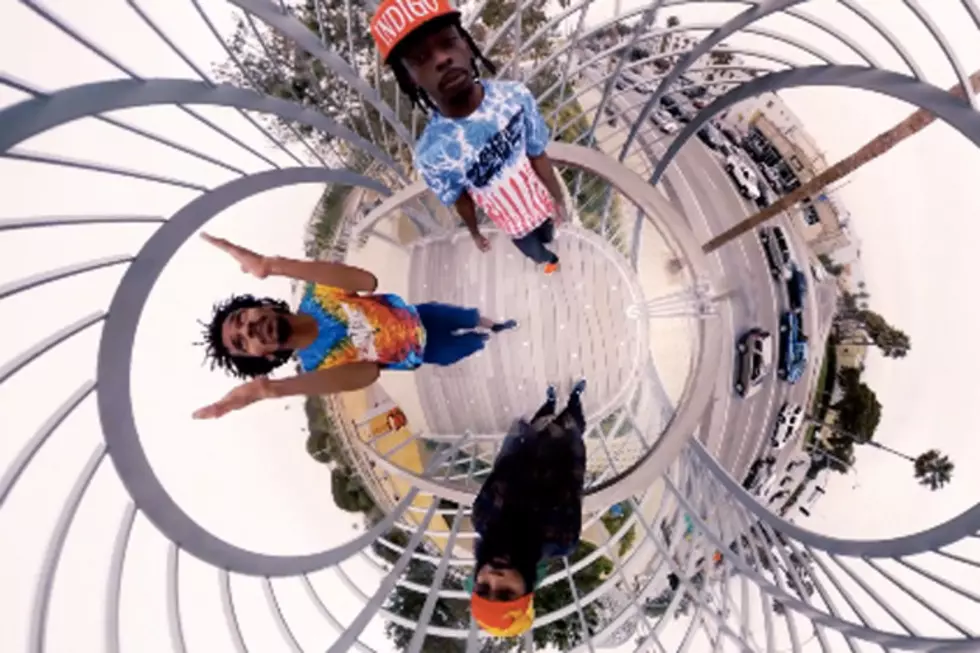 Flatbush Zombies & Trash Talk Go 360 Degrees in '97.92' Video
YouTube
Converse recently curated a new free release called 'CONS EP Volume 1' which brings together some unique collaborations. One of the collabs featured on the project sees hip-hop's rising stars, the Flatbush Zombies, joining forces with hardcore punk band Trash Talk. The result is the song '97.92' and Converse unveils a unique accompanying music video.
The video was shot using a 360-degree HD camera rig with a remote-controlled drone octo-copter. And the visuals perfectly match the song, which feels like a spiritual successor of Public Enemy's classic rendition of 'Bring the Noise' recording with Anthrax. The abrasive backdrop crafted by Trash Talk suits the Flatbush Zombies' style well, especially Meechy Darko.
"I got to keep it cryptic / Power that be more than senseless / They tryin' make some sense of us / I just told 'em cut the check / Go and make some cents with us / Oh you don't see dead people? / Need to get your senses up / And if that ain't the loud / Homie I ain't toking it / Butt stinky like three days with no deodorant / Just a bunch of dead homies and some trash talkers / Naysayers get back / Hand it and black ball it / That ain't even a word / But when you're this flawless / You could say what you want and everybody be on it."
The Converse presented 'CONS EP Volume 1' also features RATKING, Harry Fraud, the Internet and Los Rakas, among others. The project can streamed and downloaded for free now at the site's official Tumblr page.