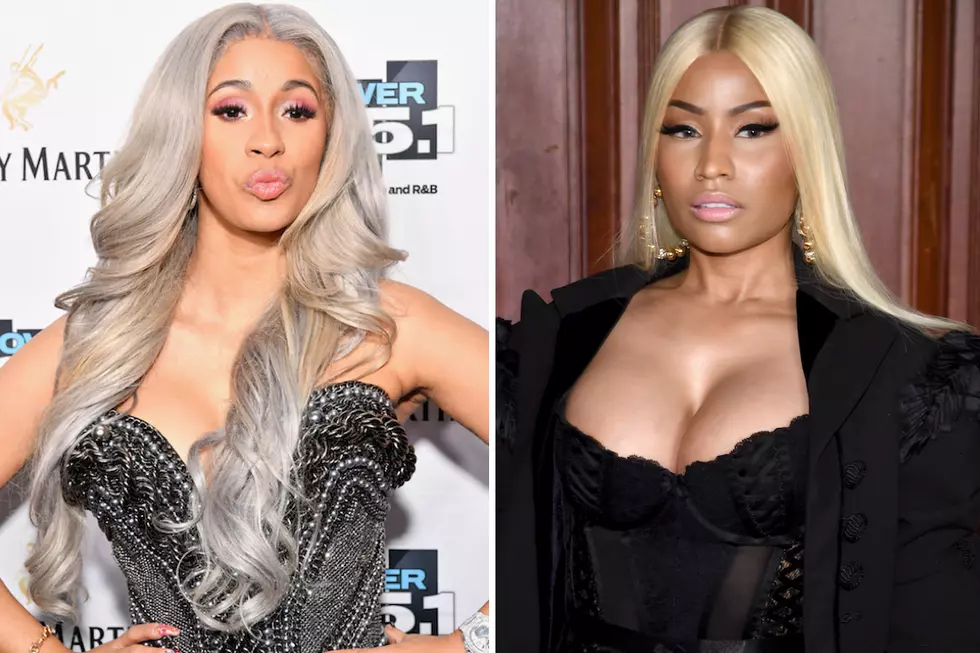 Fans Are Loving Cardi B and Nicki Minaj's Verses on 'Motor Sport'
Dia Dipasupil / Dimitrios Kambouris, Getty Images
Fans are loving the pair's lyrics, so much so, some people are crediting "Motor Sport" as a Cardi B and Nicki Minaj track -- sans Migos. Others are saluting the Cardi for dropping hot bars and further cementing her "rising star" status in the rap game.
Meanwhile, the Barbz are praising Minaj for coming through and showing why she is still the queen of hip-hop. Some people are also debating who had the better verse between Cardi and Nicki. But overall, most fans are happy that they outshined Migos on their own song.
"It might be a Migos song but let's be real everyone be listening to it for Nicki and Cardi! They both killed it," wrote one fan. Another person tweeted, "Cardi and Nicki are on a Migos track, #MotorSport, Cardi had the better verse and Nicki recycled a mediocre flow from like 2 [different] songs." Finally, one fan wrote, "Nicki Minaj is what you call a lyricist she switched up her flow 4 different times stayed on beat & had content."
Check out people's reactions to Cardi B and Nicki Minaj's verses on "Motor Sport" below.