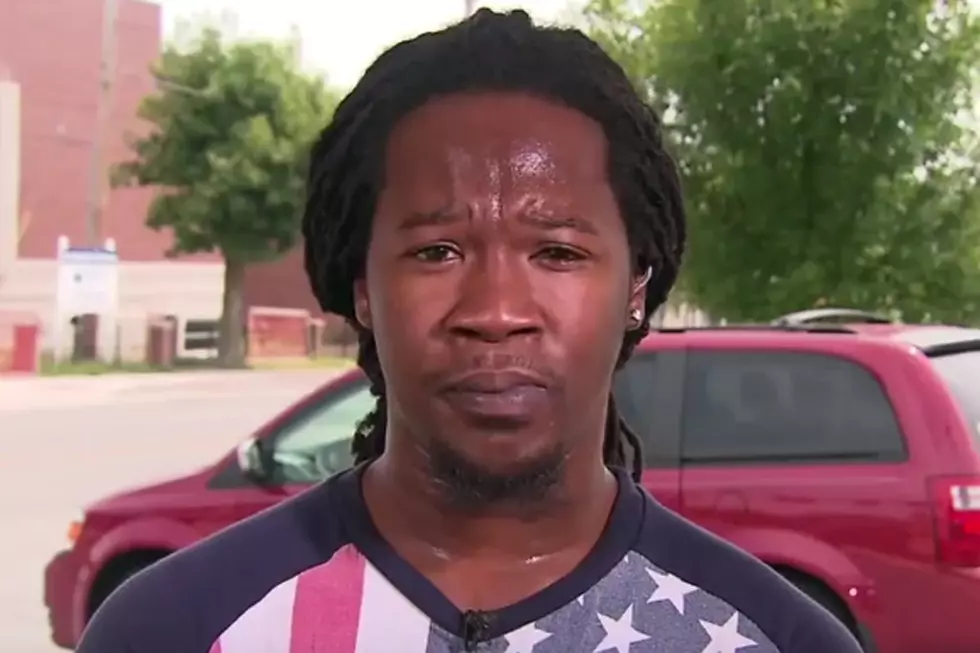 Edward Crawford, Protestor from Iconic Ferguson Photo, Found Dead
YouTube
Sad news to report today. Edward Crawford, the man in an iconic photo from the Ferguson protests has died from a self-inflicted gun shot wound.
Crawford was featured in a photo throwing a canister of tear gas, which was shot by Robert Cohen. The image became one of the most well-known photos associated with the protests and Black Lives Matter movement. The St. Louis Post-Dispatch spoke to the victim's father, Edward Crawford Sr., who heard the tragic news from his son's mother. Today (May 5) both of them went to the morgue to identify their child's body.
So far police have spoken to the only people who was with Edward Jr. when he allegedly took his own life, two women who happened to be in the car with him. Based on their account, while fidgeting around with something in his hands, Edward Jr. started talking about how depressed he was, and that's when he shot himself, they stated.
But Edward Sr. said he doesn't believe that his son committed suicide, especially since he saw him just a few days ago in such high spirits.
"I don't believe it was a suicide," he stated. "[The investigators], they're being hush-hush."
Edward Sr. also said that his son had every reason to live, since he has four children, just started a new job and he recently secured a new apartment. In addition to that, he was generally a happy person.
"He was a wonderful great, always in a good mood," said Edward Sr. "He just got a new apartment and was training for a new job."
Crawford is the second well-known Ferguson protestor to be found dead of gunshot wounds in recent months. Darren Seals, an activist in the community, was also found dead in a burning car back in September 2016. Police said he died of a gunshot wound and the case has yet to be solved. Maria Chappelle-Nadal, who represents District 14 in the Missouri Senate, tweeted her suspicions about the deaths, writing, "It is now not coincidental. There is a murderer targeting activists from Ferguson."
There will more than likely be more details that surface about Edward Jr. Until then you can see some Twitter reactions about his death below.