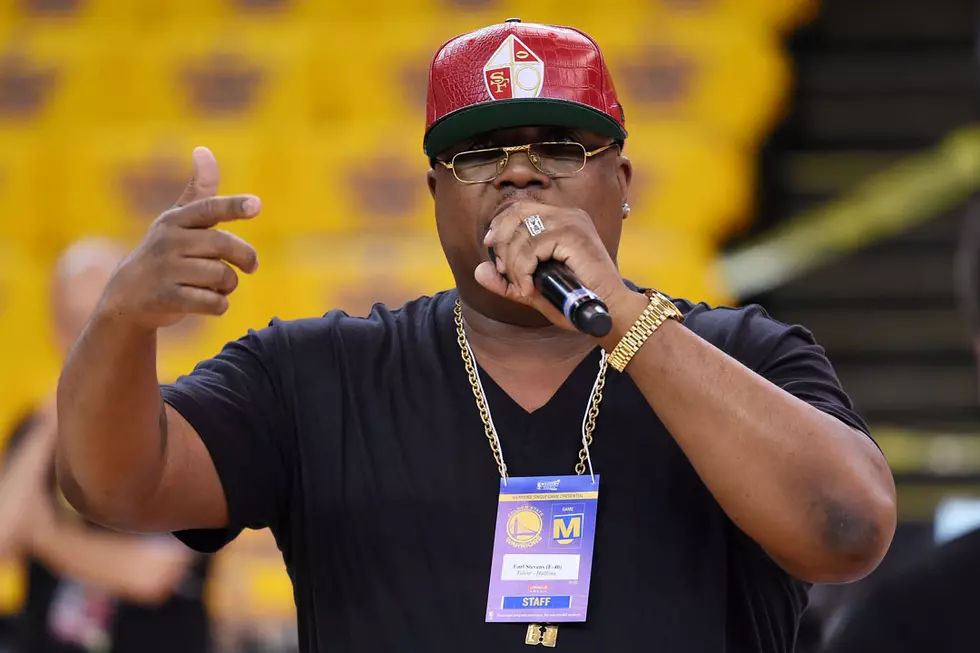 E-40 Sends Cease and Desist Letter to Novelist Over 'Captain Save A Hoe'
Thearon W. Henderson, Getty Images
E-40 doesn't play when it comes to his slanguage.
TMZ reports that the veteran rapper has sent a cease and desist letter to novelist, CJ Allen over his book, Captain Save A Hoe. The Vallejo rapper popularized the phrase on his 1993 track, "Captain Save A Hoe," from his EP, The Mailman.
According to the letter, 40 says he has a trademark on the track, which covers merchandise, services and "novel books in the fields of urban fiction." Thus, the rap titan says Allen's book infringes on his song's copyrights and is confusing for fans. According to documents, if Allen doesn't scrap the novel and provide a full accounting of all money made off it, the rapper will file a lawsuit.
The author of the book is currently in prison, however, TMZ reports that his wife doesn't believe that E-40 even has a case, and claims he's causing her husband "financial harm and stress."
This isn't the first time 40 has had issues with an author using the "Captain Save A Hoe" phrase. He also filed a lawsuit back in 2017 against author Erika Kane for using the phrase as the title for her book. E-40 and the author reached a settlement on that case in April 2018.
We'll have to see how this latest incident plays out.
20 Best R&B Albums of 1997