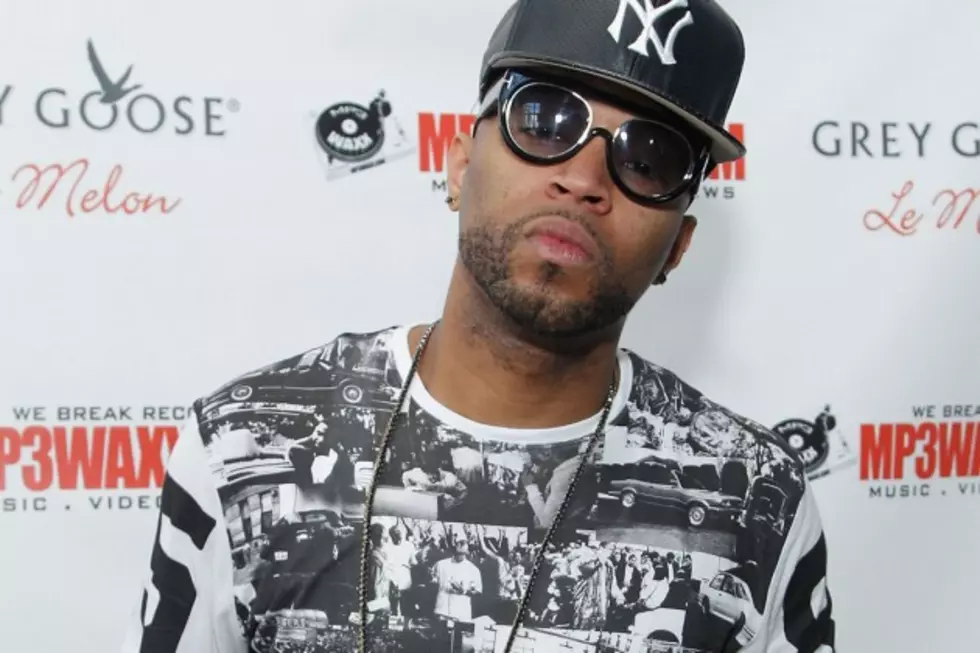 Drumma Boy Talks 2014 BET Hip Hop Awards Nomination, Gucci Mane's Friendship & 2015 Goals [EXCLUSIVE INTERVIEW]
Ben Rose, Getty Images
For as long as Drumma Boy has been one of hip-hop's go-to producers, the North Memphis, Tenn., native admits that even he's surprised by the praise he receives at times, namely, this year's BET Hip Hop Award nod for Producer of the Year.
"I honestly didn't know I was nominated," he tells The Boombox, still incredulous during the evening of the awards' taping. "It was my publicist who hit me and sent the official release over. She's like, 'You know you're nominated right?'"
This isn't the first time Drumma Boy has been recognized for his skills behind the board. In 2009, he received recognition at the 51st Annual Grammy Awards for his work on T.I.'s 2008 'Paper Trail.' So why was this BET Hip Hop Awards nod so shocking to the 'Me OK' beatsmith? "I feel like honestly," he says, pausing. "I haven't done s--- this year."
"I'm nominated off one record, 'Me OK,' so it's that heavy," Drumma Boy continues. "And it's that much appreciated for me to be the one to bring Jeezy back and put him back where he belongs. He always hits me like, 'Yo, I need that pack. Where them yams at?' and I just send them to him or if he's on the road I'll email them, but if we're both in Atlanta, we may just pull up on each other."
The song sits on the rapper's seventh studio album, 'Seen It All: The Autobiography.' "When I heard the record, I said, 'Aw. This is a smash. It's over. We back.' Just the way he talks on there, his energy, delivery, I knew we were back on to something," Drumma states.
Watch Jeezy's 'Me OK' Video
In fact, at that moment Drumma Boy was in the middle of hosting a dinner at Atlanta's Paschal's, celebrating a number of endeavors that he's been exploring both inside and outside of the studio. "Right after 'Me OK,' the 'No Love' record came out with August Alsina featuring Nicki Minaj and we have a couple other records that are about to be released but we're working on 2015."
Days before 2014's fourth quarter begins, Drumma Boy is already setting up his next move. About two years ago, he started a DJ crew, DrumSquad DJs, and their newest member is 12-year-old turntable phenom DJ Baby Chino, who jumps into the conversation.
"You just have to keep working," Chino says. "I let Drumma Boy take me under his wing and teach me the basics of everything so it's gonna be dope."
Does Chino have his 2015 mapped out as well? "I haven't [started yet], but I wanna start producing with Drumma so hopefully that."
Seems the tween DJ based in Las Vegas has the right mentor if working hard is part of the plan. In addition to everything else, Drumma has a record label under the same DrumSquad umbrella, with at least seven signed artists -- all from different genres -- with more in artist development. There's also the clothing line Fresh Phamily. "We just got our samples in," he says excitedly. "So now we're doing our lookbooks and photo shoots; we just did BET's Gifting Suite."
Most recently though, he acquired his own sparkling wine, Moreno, which is in 89th place on the prestigious Wine Spectator list. The entrepreneur says that it was the word of one of his music industry peers that put his name in the running to have a stake in the wine business.
"I gotta shout out DJ Nina 9 who was a part of the brand," he explains. "She kept putting these bottles in my face. She was like, 'Yo, I wanna introduce you to the owner. The owner did his research before we had the meeting, just looking me up and whatnot. So in the meeting, he brings up the 'Conductor' video and he's like, 'Man I see you with your father in a tuxedo with an orchestra and all that. But then I see you on the urban side, and you're in touch with Gucci Mane and 2 Chainz and we need all of that.'"
The relationships that Drumma has built within the urban market have taken time, that's for sure. As he says, he and 2 Chainz have been buddies for at least a decade. Yung Joc is another close confidante but it's his long-standing relationship with Gucci Mane -- currently incarcerated -- that initially put the young producer on the map, setting him up to receive accolades years later.
"I can't talk to 'em you know," he starts. "And he can't get to me, but I have my phone and keep the number just for him. Just so he can reach out to me because I know he knows my number by heart."
Then, imitating an automated message, Drumma Boy says, 'You have an incoming call from...' I already know who that is."
Watch Drumma Boy's 'The Conductor' Video