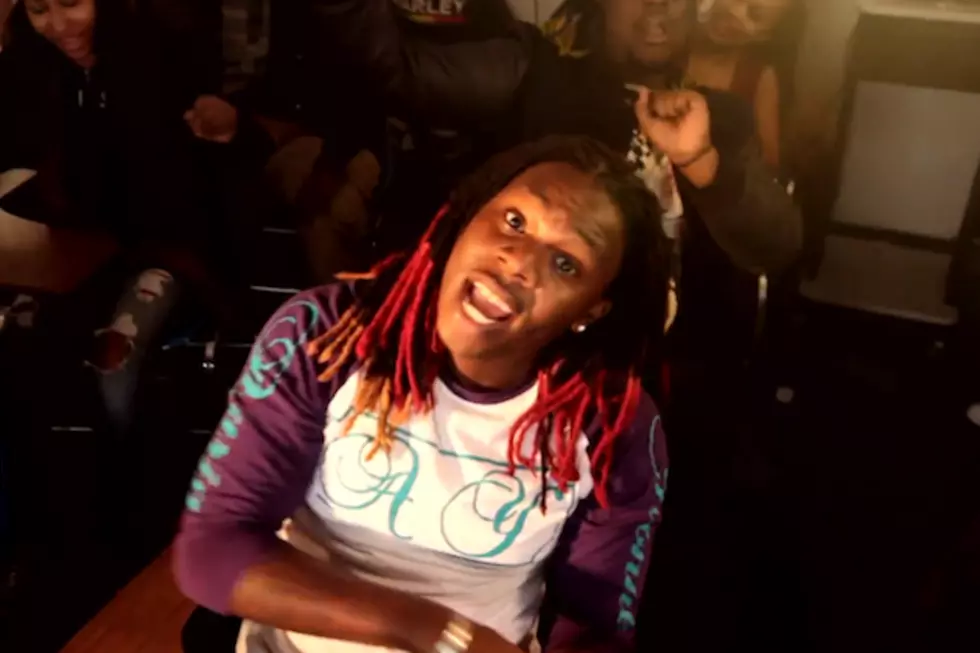 'Drop That #NaeNae' Sparks New Dance Craze [VIDEO]
YouTube
A new dance craze is hitting the streets and it's called the Nae Nae. The dance was created by the rap group We Are Toonz and is loosely based on Martin Lawrence's Sheneneh Jenkins character from his '90s sitcom 'Martin.'
The G-Cutz-produced song has reached widespread recognition through social media including Vine, Twitter, YouTube and Instagram. It's become the de-facto dance step for high school students, collegians and professional athletes (peep Houston Rocket basketball player Dwight Howard's 'Nae Nae' video).
After watching We Are Toonz's video, the dance is quite simple. It's a slight variation of the two-step except you throw your hands in the air. Or as one member described it, "It's jigging on a beat."
"It's really just based on a ratchet girl in the club dancing kind of funny," said group member CalLamar in an interview with Billboard.
The song is currently heating up radio and is expected to debut on Billboard's Mainstream R&B/Hip-Hop chart.
So what's next for We Are Toonz?
"A big tour is coming real soon. We'll be in Germany at the end of February, the beginning of March, so big tour," CalLamar revealed. "[And] we got more music coming."
What do you think of the Nae Nae -- a hit or a miss? Let us know in the comments below.