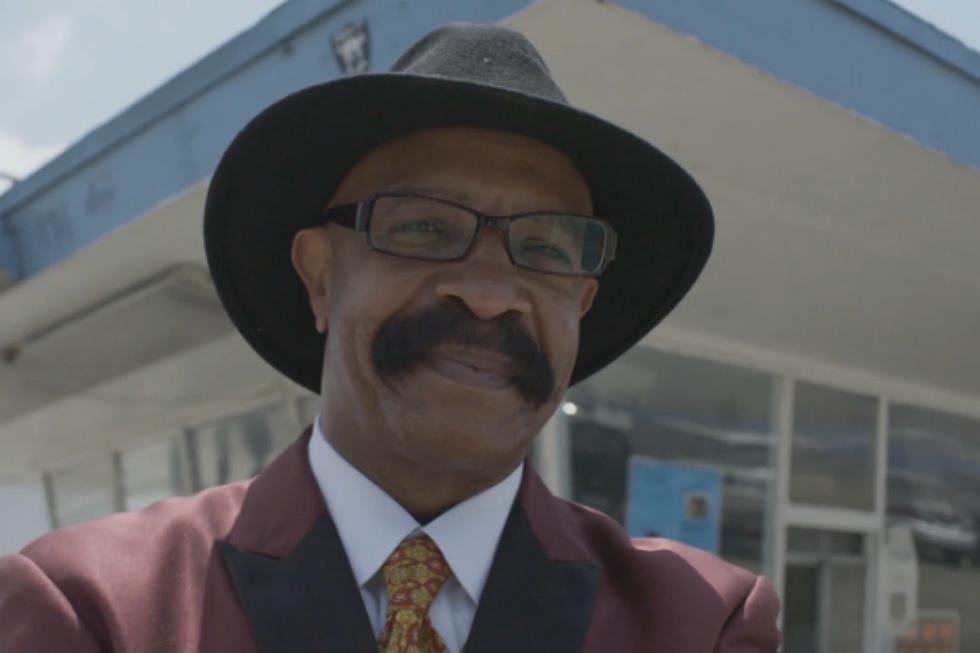 Drake's Dad Stars in Arkells' New Video for 'Drake's Dad'
Big Hassle Media/Arkells
Drake's dad is no stranger to the spotlight, but this time he's really getting his shine on. The rapper's father (Dennis Graham) appears in a new video by rock group, Arkells, aptly titled, "Drake's Dad." The comical song tells the real life story of the time frontman Max Kerman randomly met Drake's dad in a Memphis bar.
"Last summer I was on a road trip with my best friends through the American South," Kerman remembers, "and in the middle of the night, we happened to meet Drake's dad — Dennis Graham — in a Memphis bar."
Kerman said Drake's dad, who also appeared in Drizzy's Memphis-based video, "Worst Behavior," from his 2013 album, Nothing Was the Same, was super cool.
"He couldn't have been more gracious, especially given that there were 16 of us, drunk on friendship and cheap American beer," Kerman says. "This chance encounter inspired this song."
When the time came to shoot the video, the band naturally headed back to Memphis to get Drake's dad to be in the video—and Graham was game. The video also features folks from the band's adventures in Nashville and Memphis.
The group shared the experience of meeting Drake's dad on Twitter. Check it out below and watch the video at Consequence of Sound.
10 Summer 2016 Music Festivals