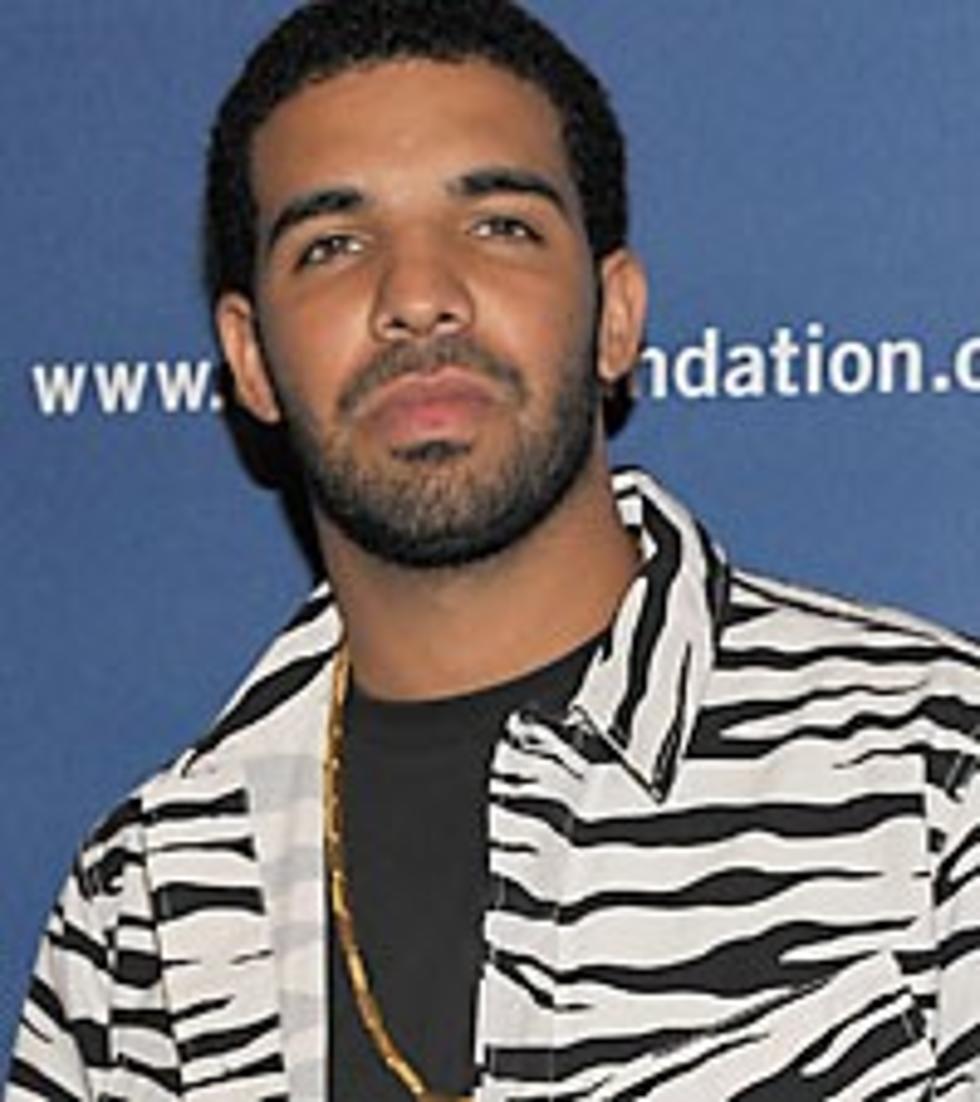 Drake Honored With Award From Songwriters Hall of Fame
John M. Heller, Getty Images
Canadian rap star Drake has just been announced as the latest recipient of the prestigious Hal David Starlight Award by the Songwriters Hall of Fame, a division of the National Academy of Popular Music.
Though the Songwriters Hall of Fame was founded by songwriter Johnny Mercer in 1969, the Hal David Starlight Award is a recent addition, and has been given out annually since 2004, to some of the industry's most respected young songwriters, including John Mayer, Alicia Keys, Taylor Swift and John Legend.
"Drake shines as a talented songwriter with a unique vision," said Hall of Fame Chairman Jimmy Webb. "We are pleased to honor him with the prestigious Hal David Starlight Award."
The Songwriters Hall of Fame works to develop new talent by providing scholarships, workshops and showcases for young songwriters. Drake's award will be presented at the 42nd Annual Induction and Awards Dinner on June 16, at the Marriott Marquis Hotel in New York City.
In other awards show news, Drake is scheduled to host this year's Juno Awards, Canada's equivalent of the Grammys, on March 27.
Watch Drake Perform 'Best I Ever Had'
if(typeof AOLVP_cfg==='undefined')AOLVP_cfg=[];AOLVP_cfg.push({id:'AOLVP_75081708001','codever':0.1,'autoload':false,'autoplay':false,'displaymnads':true,'playerid':'89761511001','videoid':'75081708001','width':476,'height':357,'playertype':'inline','stillurl':'dynamic','videolink':'#','videotitle':'dynamic','videodesc':''});