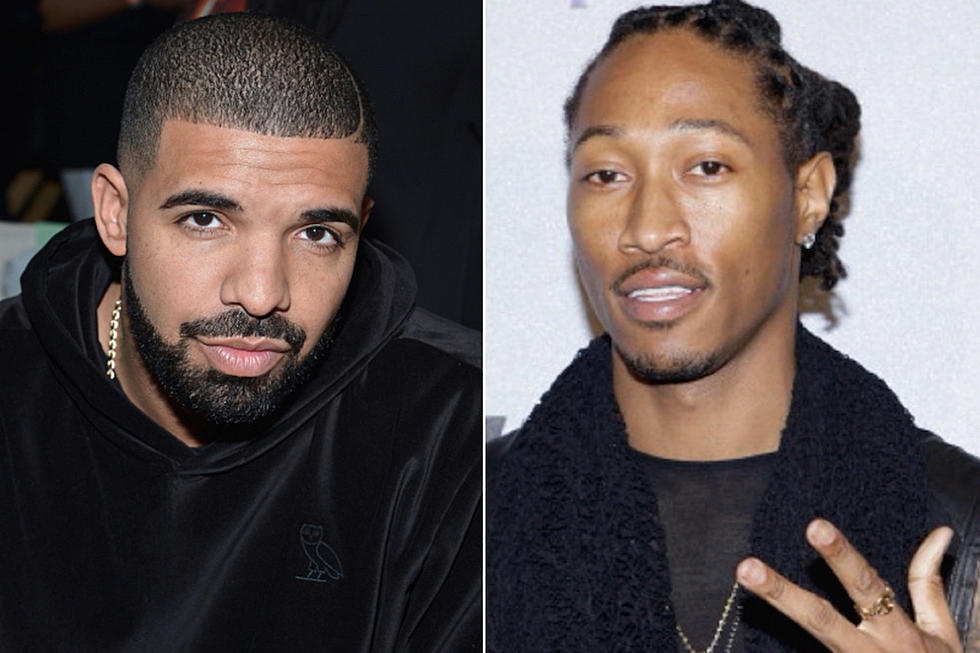 Drake and Future's 'What a Time to Be Alive' First-Week Sales Projections Are in
Grant Lamos IV / Mike Windle, Getty Images
From the moment Drake and Future announced their collaboration, What a Time to Be Alive, we knew it was going to be a hit regardless of how many copies it sold.
But now, early estimates on the sales projections are in. The rappers will apparently earn big first-week numbers and reach the half million mark by next week.
Regardless of what fans and critics have to say about the mixtape, Chart News reports that What a Time to Be Alive will top the charts with about 500,000 units sold. You can see the predictions below.
While this is pretty impressive and exciting for Future and Drake, the figures are still in prediction territory. We're likely to get more accurate sales numbers closer to the end of the week.
The hip-hop world got their first taste of What a Time to Be Alive on Sunday (Sept. 20) when Drizzy debuted the project on his OVO Sound radio station on Apple Music's Beats 1. The effort debuted in full on iTunes shortly after. Featuring the production skills of Southside, Metro Boomin, Noah "40″ Shebib and Boi-1da, among others, the mixtape finds both rhymers delivering solid performances.
From Drake's ghostwriting jab on "30 for 30 Freestyle" ("The pen is working if you n----s need some ghost lines" to Future's endless cash flow on "Jersey" ("Like the smell of that money when it burn"), there's something for everyone to enjoy.
See 100 Hip-Hop Facts That Will Blow Your Mind