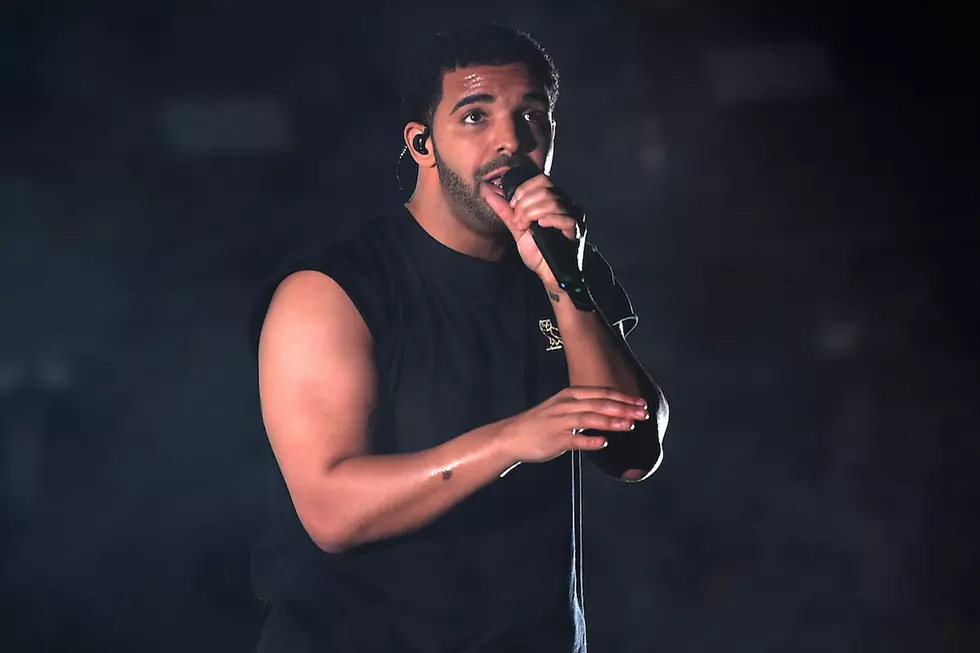 Drake Closes Out First Day of Governors Ball 2015 in Epic Fashion [VIDEO]
Kevin Winter, Getty Images
After his performance at this year's Coachella Music Festival left fans sorely disappointed, Drake outdid himself at the 2015 Governors Ball festival in New York. Drizzy delivered an epic performance that left concertgoers extremely satisfied, according to Billboard.
The Governors Ball was one of many stops on his Jungle tour and the Toronto rhymer didn't disappoint. Drake performed many of his classic joints from his surprise album/mixtape, If You're Reading This It's Too Late, as well as other songs from his expansive discography.
Drake had the concertgoers joyously singing along to his street anthem "Know Yourself" and "Energy." But he also made sure to cater to the ladies with his slow ballads like "Hold On, We're Going Home."
According to Billboard, Drake did tweaked his set since his Coachella outing in April. The highlight of his set was his performance of Fetty Wap's "My Way" (Remix), which had the crowd crooning along with the "Trap Queen" rapper's prerecorded hook.
Midway into his set he asked the crowd if they wanted an OVO Fest in New York. "I may have to bring Kanye out...I might have to bring Beyonce out...Me, Lil Wayne and Nicki Minaj," he told the crowd.
Before he ended his show, he called the audience of 50,000 the best festival crowd he has ever seen. "I put that on everything. I put that on my momma, too," he said.
Judging by the fans positive reactions after the show, Drake may want to consider bringing OVO Fest to New York.
Watch Drake Perform at "Hold On, We're Going Home" at 2015 Governors Ball Music Fest
Five Best Hip-Hop Albums Released in First Quarter of 2015