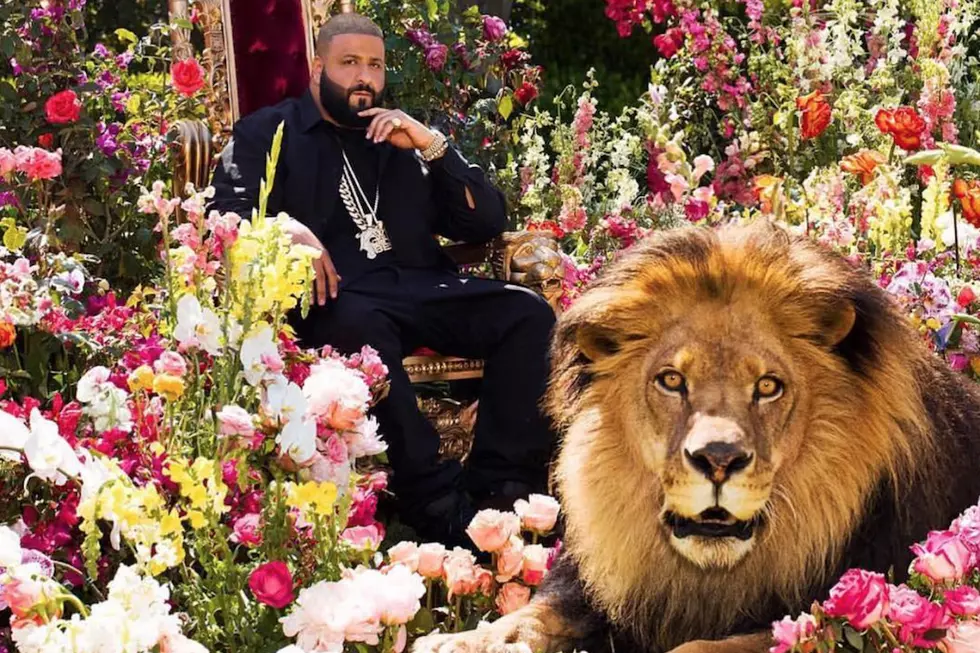 DJ Khaled Drops 'Major Key' Feat. Jay Z, Nas, Drake, Kendrick Lamar, Future and More [STREAM]
Epic Records
DJ Khaled just dropped his new album, Major Key and features basically everybody in the rap game. No, really. Nas, Future, Jay Z, Drake, 2 Chainz, Nicki Minaj, Lil Wayne, J.Cole, Yo Gotti, Wiz Khalif, Fat Joe all show up... and the list goes on.
khaled has been super busy leading up to the release of the album. He's currently on the cover of Complex with Tony Robbins. He talked about feeding off the energy of the crowd--something he undoubtedly further mastered while he was on the road with Beyonce for her Formation tour.
"I work off of energy. If I put out good energy, I'm going to receive good energy. When I'm performing, or speaking, or just living my life, I want to put out and produce good energy," he told the magazine.
The mogul also discussed the importance of remaining focused on your goals and always persevering through challenges.
"We all fall. The only difference is that I get up," he said in the interview. "The message I'm trying to say is that I'm tough because of life experience. I can't make this up. This is something I'm talking about from my life. You know what? I'm sure we could all relate because we've all got life. Some people ain't got it. When you wake up and you complain and you're stressed out—you've ever seen them graveyards? We not there. We blessed, man. We got life."
Stream Khaled's Major Key below and purcahse it here.
20 Best Singles of 2016… So Far